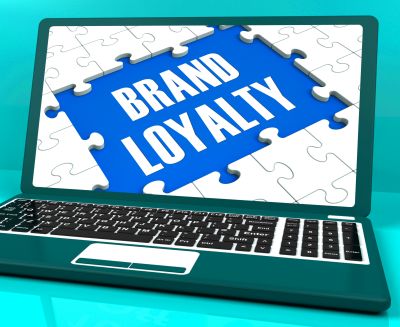 Are you considering capturing true success for your brand through repositioning? Well, it is difficult to evaluate why, when, and how your business needs to accept certain changes.
Unfortunately, if your business does not attempt to reposition at the right time, it could miss out on the golden opportunity forever.
For instance, when new competitors have entered the market or have a better value proposition, customers think your business is offering outdated products and services, you are not established enough to meet external changes, a business is not capable of adopting environmental change, and much more.
As a result of such situations, a business has to face serious monetary and non-monetary losses in the long run. Here are my top three picks why a business needs repositioning:
Cater the Needs of Target Market
In modern times, the target market of a business is always changing. Sometimes the makeup of your targeted market segment may be changing due to external and internal factors.
Change in taste, change in preferences, high-demanding features, political conflicts, economic policies, national events, international news, market sentiments, and individual mood are the prime reasons behind the modification of the target audience.
Thus, a business needs to monitor the market carefully, look for unmet needs, specifically serve the market segment, aim the target audience, and effectively reposition your brand in the minds of consumers to ensure the long-term growth and success of your business.
Research about when and why your target market is changing, and how you're primarily intending to deal with the unexpected changes. External challenges like the instant switch of customers' needs cannot be ignored.
At this point, you must think of employing a repositioning strategy. Click here for brand repositioning. The experts will help you effectively transform your brand name and rediscover business growth.
Help Business That's Hoping to Be Acquired
Brand repositioning can help your business when it is hoping to be acquired, merged, or expanded. People from the business community realize that an influential brand positioning is an ultimate key for a business unit that's looking to be acquired by market leaders.
Repositioning attempts to ensure that you get maximum brand value against the goodwill of your business. It is the responsibility of the upper management team, R&D team, and marketing team to collaboratively put efforts to make certain unique brand repositioning.
Ensure that repositioning strategy is effective, can be easily replicated, and fits well with business goals. This way, a business can smoothly pass through the due diligence process and it also indicates that your business is bulletproof and here to stay for the long run.
Increase the Sales Volume
Repositioning a brand name is best-suited to employ when a business has noticed a decrease in sales. It is one of the reasons why Marlboro suggested repositioning the brand in the early 1950s.
Repositioning is a proven and cost-effective strategy that ensures the success of your business at a rapid growth rate. So next time, when the sales of your business are dropping, it is suggested to take a step back for a while.
Find out what is happening with your business, why it even occurred in the first place, how you want to respond, and what are your probable strategies to position your brand in the minds of the target audience.
Once you have got a clear head on that, you can positively regain the sales volume. It is better if you can start the refresh button for your business.