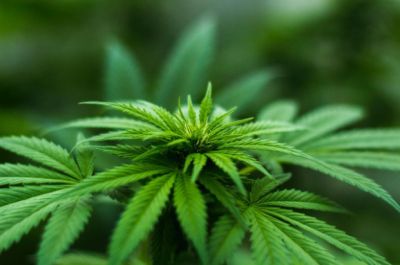 Since the recent legalization of marijuana use in several states, the number of dispensaries carrying recreational and medical marijuana has increased.
This opened a new industry that many want to join. However, this doesn't mean anyone can easily start growing weed, especially in Florida.
Although the state legalized medical marijuana in 2016, recreational marijuana continues to be illegal. Opening a dispensary, even for medicinal marijuana purposes, is extremely difficult.
If you are interested in going into this type of business, you have to learn more about how things work in Florida.
Amendment 2: Expanding Medical Cannabis Use in Florida
In 2016, the state passed Amendment 2, also known as the Florida Medical Marijuana Legalization Initiative.
Before this constitutional amendment, only terminally ill patients and patients with less than a year to live were allowed to use medical marijuana. This made it difficult for people with severe or chronic medical conditions to use cannabis to alleviate their suffering.
Under Amendment 2, the following medical conditions were allowed for marijuana prescriptions:
Cancer
Epilepsy
Glaucoma
HIV/AIDS
Multiple Sclerosis
Parkinson's Disease
Crohn's Disease
Amyotrophic Lateral Sclerosis (ALS)
Post-traumatic Stress Disorder (PTSD)
Chronic Pain (caused by a qualifying medical condition)
With the passing of Amendment 2, physicians were given the authority to prescribe medical marijuana to patients who need it. Several dispensaries opened as demand grew. In the four years that passed, cannabis has become a $1.2 billion business in Florida.
As a result, you may need glass pre roll jars and other equipment to start and run a cannabis business in Florida the right way.
Starting a Business in Florida's Marijuana Industry
Dispensary applications in the state are handled by the Florida Office of Medical Marijuana Use (OMMU). OMMU issues a limited number of licenses a year.
By getting familiar with the process of opening a dispensary in Florida, you can prepare everything you need in time for the next application period.
What are the requirements?
Much like any business endeavor, you have to start with the legal paperwork. You have to register the proposed business with the state and county where you plan to open it. Then, you have to apply for a marijuana business license.
Before you can apply for a license, you need to gather the following requirements:
Business Plan
Cultivation Plan
Employee Manual
Staffing Plan
Marijuana Processing and Manufacturing Plan
Patient Education Plan
Inventory Plan
Product Safety Plan
Environmental Plan
Financial Plan
Recordkeeping Plan
Security Plan
Fire Safety Plan
Transportation Plan
What are the best locations?
The tough competition in the state's cannabis market makes the location an essential factor in business performance. When you are looking for a place to open up shop, keep the following considerations in mind.
Coastal towns and major cities, especially in South Florida, have several dispensaries, making it difficult for new shops to attract customers.
Different counties have their own laws and regulations, requiring you to provide other materials when applying for a license.
The number of medical marijuana patients varies by area. Make sure to do your research; otherwise, you might end up without any customers.
Apart from these three, you have to find a commercial space that is suitable for a dispensary. Consider talking to a realtor who has experience with dispensaries.
How much funding is required?
Marijuana dispensaries are profitable business ventures, but opening and maintaining one can be expensive. In addition to the usual costs involved in running a business (e.g., staffing, stock, marketing), the application fee for the dispensary license is a little over $60,000. Also, your sources of funding are limited.
Marijuana is still federally illegal. This means banks in Florida won't give you a loan for your intended business. Fortunately, you can acquire funding through investors and equity firms that cater to cannabis businesses. You can also look into cannabis social equity programs to help you get funding as well.
Are there other options?
Opening a dispensary in Florida can be intimidating, but it's not your only option in the state's marijuana industry.
Instead of becoming a dispensary owner or manufacturer, you can opt to start a business that provides ancillary services, such as business consulting, product and brand awareness, PR and media relations, packaging and labeling, and seed-to-sale software design. These businesses don't require a special license because you won't be touching the products.
Another option would be to offer your professional skills to existing dispensaries. Marijuana businesses are always on the lookout for experts who can help them deal with their administrative work, such as accounting or HR. This allows you to work in the industry without the complicated application process.
If you are interested in joining the marijuana industry, you have several ways to do so. It's a matter of knowing what you want and understanding what you need to do to achieve it.