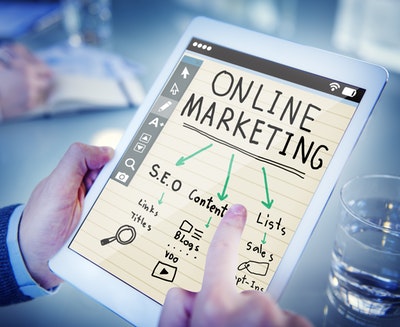 In the past decade, it's no secret that content is indeed king in marketing. In the age where traditional advertising simply won't cut it anymore. Close to half of the total internet users use at least one ad-blocker, and even for those that don't, there's the case of banner blindness where they simply ignore your advertising subconsciously.
Content marketing, on the other hand, is effective because it won't interrupt the user's activity and so you'll be met with less resistance. This is why more SaaS marketers are now prioritizing content marketing in their strategy.
However, we also know that content marketing can sometimes be hit-or-miss. How many times did we see a well-developed and well-curated content doesn't get the traffic and recognition it deserves?
Content marketing isn't as simple as it used to be, and this is why it's important to study great content marketing examples from brands that have been successful at it.
Here, we've compiled seven of the best content marketing examples from various companies. We'll also discuss the strategic approaches for each content and what you can take from each.
Let us begin.
 1. Movoto
Movoto is an online real-estate listing website that has seen massive growth thanks to how they effectively used content marketing as the core part of their strategy.
As we know, real estate is an industry where content marketing (and even digital marketing in general) isn't yet widely adopted. So, the fact that Movoto has actively utilized content marketing with their blog from as early as 2007 is quite astonishing.
In fact, Movoto gained widespread attention with their unique take on real-estate content, covering houses from TV characters, discussing how much Barbie's Malibu dream house would cost (see screenshot below)D, and other unique topics.
Image source: https://www.movoto.com/blog/how-much-would-barbies-real-life-malibu-dream-house-cost/
Of course, Movoto also filled their blogs with useful, more serious topics like "Knowing Your Rights & Understanding Fair Housing Laws".
Movoto is a good example that as long as you are willing to be creative, you can use content marketing to build your business even in a rather rigid industry like real estate.
2. GoPro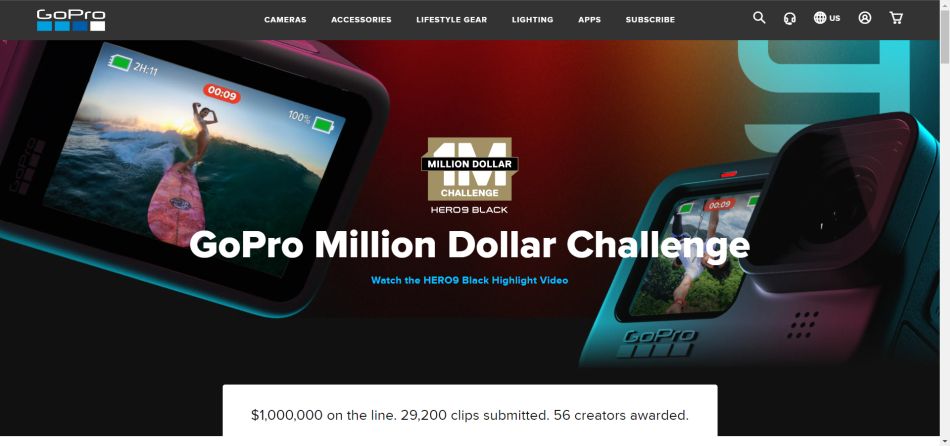 GoPro is a world-renowned manufacturer of cameras that are often used in dangerous and extreme conditions, and the company has built its success mainly due to its clever ways of leveraging user-generated content (UGC).
In fact, while GoPro has a lot of content both on its website and social media channels, very little of GoPro's brand content is created by the company itself. Many of them involve curated and edited video compilations of users recording their (interesting) activities with their GoPro cameras.
GoPro famously leveraged UGC with their Million Dollar Challenge, where users submitted their action videos for the chance to win a million dollars.
GoPro's approach to content marketing is a great example that if you can effectively encourage your users for more UGCs, you can massively improve your reach and grow your business solely with content.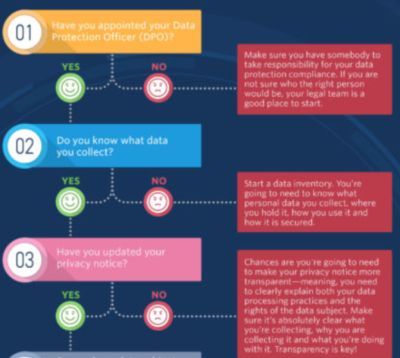 3. Monetate
Monetate is now a massive digital optimization company and has built its foundation of success in content marketing.
They started being aggressive in content marketing in 2011, posting three to five blog posts a week, improving traffic by 255%, which also effectively doubled their number of generated leads and sales opportunities.
Monetate is arguably one of the earliest adopters of inbound marketing: regularly publishing valuable content rather than promoting their products. Also, they are very creative at covering serious and technical topics in a fun and unexpected ways, especially with their infographics.
Look at how they explained GDPR in a very engaging way back in 2018:
4. HubSpot
HubSpot is well known as one of the earliest adopters of content marketing, and they are especially really good at nurturing visitors and prospects until they are ready for purchase with effective use of content.
In fact, we can argue that HubSpot is the reigning king when it comes to selling through content, and they are also the earliest adopters of the gated content tactic that so many websites are using today.
HubSpot shows that content marketing isn't only about generating more traffic to your website, but also about how you help people move through each stage of the marketing funnel with your content.
5. Canva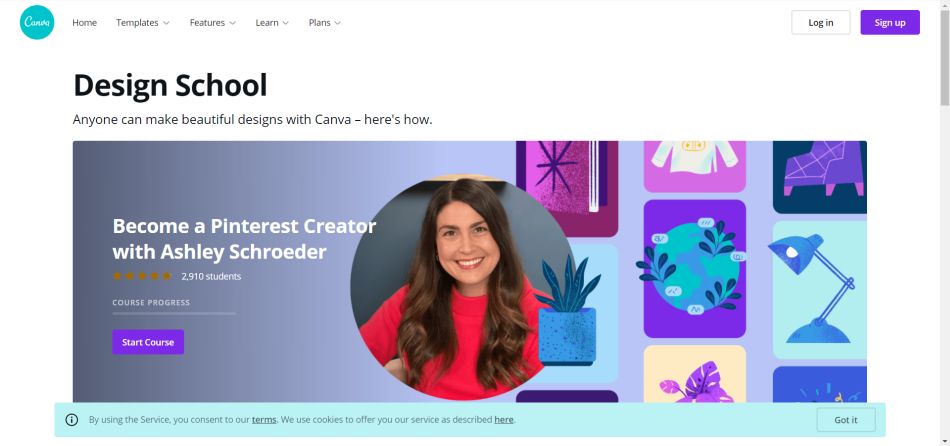 The most unique thing about Canva's content marketing is the fact that they don't have a blog. Instead, they have something they call a Design School, which is technically a blog, but as we can guess from the name, it focuses more on guides, classes, and how-to tutorials.
In short, Canva is really good at using educational content, and by naming their blog Design School, they've established the fact that they are going to educate from the get-go, which is part of the reason why it is so successful in engaging its customer base.
As a result, many of Canva's content pieces are long-form, which are rather unusual for a company focused on graphics, where we'd expect the content would be more image-led. Key takeaway? Manage your user's expectations as early as possible.
6. Buffer
Buffer, the social media tools company, also built its success from its effective use of content marketing. In fact, Buffer built its early success by attracting its first 100,000 users only from guest posting.
Buffer now has four different blogs, including their Transparency Blog where the company shared its financial details and business performances over the years. As a result of this approach, Buffer has successfully established itself as a credible and well-trusted brand, and its content is widely regarded as one of the best resources for social media marketing.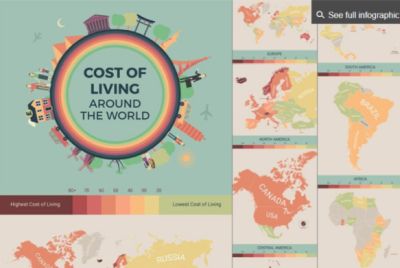 7. MoveHub
One of the keys to MoveHub's recent success is its map-based infographic content pieces covering things like the cost of living around the world and happiness index around the world, among other fun but useful topics.
As a result, MoveHub's infographics were featured in various big media sites from TIME to Huffington Post, massively building awareness of the company.
What can we learn from them? Besides the fact that the infographics are really attractive and well-designed, the most important thing is the fact that they are really easy to understand and provide instant value to anyone who stumbled upon them.
So, when developing your content, keep in mind that most of the time, less is more. Focus on making your audience understand as soon as possible.
Conclusion
Above, we've discussed seven really interesting examples of good content marketing, and as we can see, content marketing isn't about spending more capital, but mainly about being creative in providing value to our target audience.
Meaning, even smaller players like us can compete!
Although these seven examples might seem really different from each other at first glance, they actually do share one thing in common: these companies are really good at understanding their target audience and how to effectively deliver value to them.
Each of these examples focuses on providing value rather than promoting their brand/product/service. So, remember that content marketing is not about promoting your brand (directly), but rather, focus on how you can provide value and establish credibility.