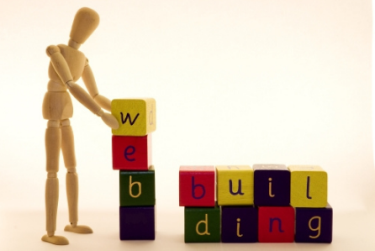 You don't need to shell out on hiring a web developer to start up a website.
Whether you're setting up a site for your business or starting a blog as a personal project, you can build your own website easily and cheaply by adopting the following methods.
Below are the 5 steps I use to build my websites on a budget.
Step #1 Choose a Domain Name
To own a website, you need to first buy a domain.
There are many hosting providers that can do this for you simply and cheaply.
Choosing a name can be a difficult process, as the domain name you want may already be taken. You may be able to get around this by adding 'company', 'services' or 'official' to the end of your address.
Try to make your web address memorable and avoid exchange letters for numbers – someone that hears your web address spoken aloud should be able to easily search it.
Step #2 Design your Website
Your next step is to design your website – you could do this easily and for free through a website builder.
There are all kinds of website builders out there such as WordPress, Joomla, and Drupal, many of which require no coding knowledge at all.
Research your options first and then choose the platform best suited to you. You can use online tutorials to help you with designing.
Step #3 Promote Through Social Media
Once your website is set up, set up a Facebook and Twitter account for your business/website and use this to promote your website's content to the public.
Invite all your friends to like and follow these social media pages. If it's a business page, you may be able to encourage all your current clients to join up. There are social media automation tools online that can automatically any new blog posts or content that you put on your website.
Similarly, there are plug-ins that can allow visitors to your website to like and follow you on Facebook and Twitter.
Step #4 Use Analytics
Installing an analytics plug-in on your website can allow you to see who is visiting your website as well as key information about their demographics such as their age, their gender, their location, what time they arrived on your site and the means by which they arrived on your website.
This is useful for helping you to target your audience, allowing you to cater to your marketing tactics to these stats.
Step #5 Network Online
By networking, you can further increase visitors to your website.
Community groups on Facebook can be a great place to let people know about your new website. You may also be able to get other businesses/bloggers/friends to shout about you on their websites/social media pages.
Encourage conversation through comments and online reviews and respond to both positive and negative feedback.
Also, consider joining up online forums related to the theme of your website, you may be able to tap into your audience here.
Are you thinking about setting up a website on a budget?  What are some of the struggles and issues you're dealing with?  Share them in the comments section below.
Cheers!