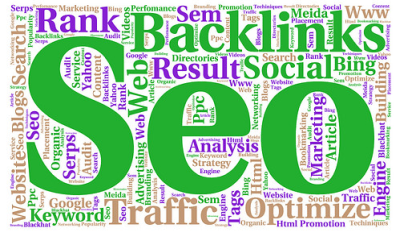 Search engine optimization (SEO) has been around for a long time, predating the dawn of Google. In fact, it is said that SEO launched the moment the first website was born back in 1991.
That means that the practice of optimizing web pages has been around for over twenty years! Of course, SEO was still a wildly new concept in 1997, and back then, it was driven by directories.
These days, though, SEO has peaked, rising as a necessary factor in gaining success in the digital business landscape. Those who want to succeed understand that search engine optimization matters more than ever before.
So, if you were wondering if SEO is still relevant in 2020, here's your answer: yes. While the SEO practices that were introduced in 1997 might be considered obsolete, you still need to optimize web content for search engines.
Here are the reasons why SEO matters in 2020:
Content Still Reigns Supreme
Content affects the entirety of SEO. Content alters the structure of the site, your marketing strategy, and even your link-building efforts.
These days, keywords are not the only thing you need to prioritize. In fact, the intent is more important than the long-tail search phrases people use to find what they want.
You need to learn how to satisfy intent instead of just matching topics to a keyword. This means you need to use SEO to target a specific demographic and deliver to them the information that is going to answer their questions.
You also need SEO-friendly content that brings them through the buyer's journey.
The UX Trend
The user experience (UX) has been around for a couple of years now. The UX is the user's perceptions and their overall response (favorable or unfavorable) to a certain product, service, or system.
Since your website is basically a system to sell, inform, or entertain, you need to focus on ways to improve the user experience for visitors to the site.  You should be aware of the differences between ui vs ux and how they provide a unique and comfortable experience for users and search engines.
SEO, with its rules, regulations, and practices, can help you develop a website with a rich UX that leaves people coming back for more.
As long as you stay up to date on algorithm updates, like BERT, and other trends in SEO, you will be able to keep your rank high.
Why You Still Need SEO in 2020
Google alone continues to get around 5.6 billion searches every single day.
With 90% of internet users sticking to the first few lines of results, you need to do everything in your power to rise above the competition and rank high enough to gain their attention. The only way to do this is to concentrate on marketing efforts and a sound SEO strategy.
SEO also helps tackle issues, ensuring your website is putting its best content forward. Here are some reasons to use SEO:
Increase in traffic. Using appropriate SEO techniques brings your content to the people who want to see it the most.
Increase traffic quality. Since a targeted audience is going to find your website, you know you are getting traffic from those who are interested in your business and are more likely to move through the buyer's journey, eventually converting.
Build brand awareness and authority. Considering EAT (Expert, Authoritative, Trustworthy), you need a website that is known to be honest, transparent, and respectable. SEO helps build up a secure online presence that people trust, thus increasing your overall impression.
Conclusion
If you were considering giving your SEO strategy a break in 2020, don't.
Search engine optimization remains an essential practice within 2020, especially with the rise in natural language processing, user experience, and quality content.
While certain trends come and go, SEO continues to be a cornerstone of the digital world.