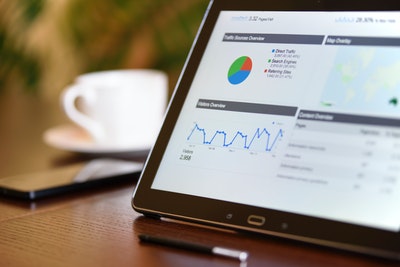 As a business owner, you understand the importance of optimizing your website.
But, when it comes to executing SEO strategies, you might lack in-depth research and careful planning.
It is necessary to understand that to drive profitable traffic to the website you need to focus on the right keywords.
What happens when you write content with intent?
Unless you are not aware of the prospects and what type of information your target audience needs from your end, you cannot create content with a purpose. On the other hand, when you write with the intent, it increases the number of visitors to your website and draws organic traffic.
Therefore, focusing on the fundamental basics and keeping SEO in your mind while forming content is an excellent method to drive quality content to your website.
In this article, we have rounded up some of the tactics that will help you create content that will broaden your SEO opportunities.
Know your target audience
Positive user experience and SEO go hand in hand. It is all about providing the most relevant content. Information that resonates with your target audience. This is why it is critical to recognize your target market and identify your current customers.
According to an expert at Design ME Marketing determining their key characteristics will give you an idea about your prospects. For this, you can observe the data such as age, gender, buying behavior, and engagement on your web page.
At the same time, look at the customers that are using the services of your competitors. Doing this will allow you to make the necessary changes in your services and products. Also, do not forget to segment your audience so that you can provide them with personalized information that meets their needs.
Defining the topic area
Once you have gathered all the data about your target market, this is the time that you search for ideas for the topic you want to focus on. Remember that you keep in mind your goal and craft content accordingly. The information you are offering your target audience should be unique.
Thus, choose a topic that sets you apart from your competitors and sets a voice of authority. This will portray you as an expert and eventually a material matching with your readers.
Optimizing your content
Now you know about the right keywords and content that converts. This is the time you include SEO strategies and add H1, H2, and metadata to your content.
The search engines like Google, Bing will pick on these additions and rank your page high in the search rankings.
Latest Information
Optimization is not the only thing that you need to do to your content. Constantly updating your blog post will allow you to provide value to your website. The trends keep on changing, and they need to be updated according to the latest research findings.
A website that has outdated content or broken links disinterests the reader in your brand. Thus, show your customers the new and latest information.
Forming a content strategy that follows the principles of Search engine optimization will drive traffic to your website and support your business goals. As you go with the content strategy mentioned above, you will start writing with purpose.
As a result, increasing your conversion rates and higher SERPs from Google.