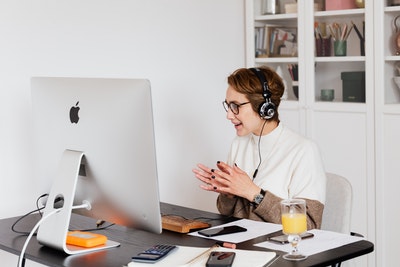 The number of small businesses is growing rapidly.
With the ease of using the online space to promote your business, sell to customers, and offer efficient customer service, more people than ever are able to pursue their passions and earn money from them.
Whether you are aspiring to be a growing small business or have an idea you want to pursue alongside your current job, here are some successful small business ideas that are achievable from home.
1. Sell personalized clothing and accessories
More people than ever are turning to independent brands for their clothing and accessory goods. If you can offer sustainable clothing that can be personalized and meet the client's needs, then it is likely to be popular.
It can be simple to create your own goods at home if you know how to sew and can print your own designs. You can use a site like https://www.heatpresszone.com/ to find wholesale goods to create your own clothing and accessories.
There, you can find clothes as well as printing tools so that you can create personalized goods and logo designs.
2. Offer eLearning services
Online tutoring is available to anyone with knowledge in a specific subject and a teaching certification. With those at hand, you can easily use your skills to teach people online in the comfort of your own home.
Whether you want to teach students your language or aspiring chefs the best cooking skills, you can do so through virtual calls. With this, you can offer one-to-one or group sessions.
These can be based around your current job or at any time if you wish to pursue this as a full-time career.
3. Make investments
Investments and trading stocks are more attainable than ever before. Once, it was an industry you had to be an expert in so that you could be involved. Now, there are multiple platforms where you can trade, invest, and learn the basics.
You can do this from home, on vacation, or on your daily commute. Through mobile applications, you can access your accounts from anywhere and keep track of your returns.
4. Look after pets
For those who are fond of pets, why not offer care services? Many people look for reliable pet carers when they are busy with work or are going on vacation. Thus, you could use your passion and care to look after people's pets and earn money from them.
If you do not have the space for looking after pets, you can offer home sitting services or dog walking services. All of which, are great small business ideas for the pet lovers among us.
5. Bake and cook
If you are a keen chef or baker, then you could offer these goods to customers.
You can start by promoting your products online, via social media, or a website, then attain a customer base. From there, you can bake and cook weekly goods to send out to customers and earn a passive income from it.
Who knows how successful your baking services could become? You may be able to take it up as your full-time career.