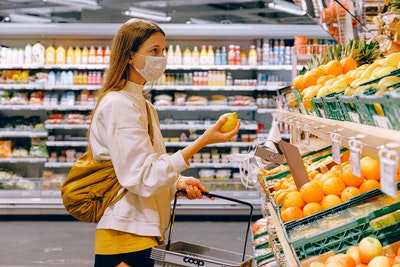 The spread of pandemic results in the shutting down of restaurants, retail stores, and other nonessential businesses.
Therefore, looking for money-saving resources becomes a challenging job for everyone. Especially when people are losing their jobs and have to clear outstanding liabilities. In this write-up, we came with nine ultimate ways that help you to save money.
Try them as you will be able to pay house rent, kids tuition fee, or pay for utilities from these small savings.
1. Use Different Supermarkets
To deal with financial crises, you can start by switching your current suppliers. If you are buying from a brick-and-mortar store, move to online shopping.
You will see ultimate options and with huge discounts. Many of the vendors offer free delivery to first-time shoppers or if you are buying above a minimum price. Then why not grab this opportunity and save bucks. You can also look for discount coupons, vouchers, and special promo codes to save money.
Even many online vendors offer points for every product shopping, you can also redeem them to buy other products. So, try to switch your supplier and see the impact of savings on your monthly budget.
2. Sell what You don't Need.
Selling what you don't need is a great way to support your finances. Even if you don't have to worry about dusting or maintaining things and wasting effort. Start searching for waste furniture, appliances, or other details at your home.
If you are fretting about how to sell old material, then take a tour to social media accounts and secondhand material selling applications. You will see plenty of buyers for your product.
You just need to click a beautiful picture of yours and upload it on any platform with your contact number. It will help you to reduce waste from home and serves good cash in hand.
3. Use a Savings App
There are numerous money-saving applications available in the market. These help you to secure funds and invest your savings in lucrative investment options.
You just need to install and sign in an authentic application and fill in details as prescribed. Even if you don't want to trust these applications, you can also use your bank application and see various investment opportunities available for your savings.
The best part is, the bank will deduct the amount from your account automatically, and the chances are high that you won't notice that you have additional funds by other means.
4. Switch your current Suppliers
Check out your utility bills and find out whether your supplier is charging high for the same services or not.
If yes and you have an option to switch and swap suppliers and save your pocket. For example, you are paying a high amount for a mobile phone bill, taking a tour to another supplier with similar plans.
Choose the one that suits your needs, even if you have to pay for installation or other charges. But later, you can save a lot and put every penny in the piggy bank.
5. Don't go by brands always.
Shopping from brands "only" is the biggest factor draining many smart homeowners' pockets. Therefore when you are going shopping, look at your needs and pockets.
Choose a store that sells products at reasonable prices. If you can wait, then wait for the sales or discount periods and avail attractive deals on your favorite products.
If you are a food lover and stop at one brand for your favorite food, then it is suggested to start searching for a new shop and save a lot in the long run.
6. Switch Banks for Cash
Some of the banks charge high interest rates for not maintaining a minimum balance account or on transactions.
Rather than paying these banks, it will be great to switch your bank account. Look for banks offering high interest rates on savings and charges less for bank clearances. You must also look for mobile applications and other services offered by banks that made your banking convenient and on the tips.
Some of the banks offer special services like free movie tickets, discounts on shopping on new account opening, you can avail these by switching to a new bank.
7. Spend Only on Essentials
With the pandemic, more than 16 million people lost their jobs. Therefore, it is suggested not to spend money impulsively by seeing attractive advertisements.
Think about the difference in need and wants (shopping for groceries is needed, buying the latest model smartphone is wanted).
Compare these with situations, then shop smartly. Do not forget you must have funds to meet emergency needs such as medical. You can not postpone it to later, so make a wise decision.
8. Cancel subscriptions you don't need
Canceling your monthly subscription is an easy way to get some money in your wallet.
So, check out various subscription services where you are spending money every month, such as streaming services, iCloud storage, or meal subscription boxes. Cancel the subscription of unwanted channels.
For instance, you have subscribed for Spotify, Audible, Amazon Prime, YouTube Premium, Netflix, etc. So, cut down the subscription to the resources you don't watch by paying a monthly subscription.
9. Clear your debts bearing high interest
Clearing high-interest debts such as credit cards have a great contribution to saving money.
The non-timely payment leads to a high-interest rate that has a bad effect on your credit score. Therefore, to get rid of all these, clear all your bills. If you have a bad credit score, you can still take
Assistance from mortgage affiliates that connect you with vendors and offer you loans at affordable rates. This option can also be used for debt consolidation that saves you from paying different loans and interest at different times.
Bottom Line
Saving is not a difficult task, you just need to spend time finding the right source of saving that fits your needs.
So, start searching with different supermarkets, sell unwanted stuff, use saving applications, switch applications, and spend only on essentials. Try to avoid shopping from brands and cancel the subscription of unused resources.
Most importantly, keep your credit score in good condition and avail loan to pay off credit card bills.