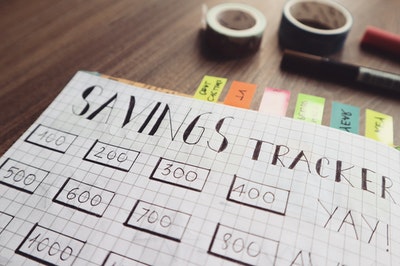 Life is unpredictable – it takes a wrong turn just when we think everything's going well. You can't change that, but you can prepare yourself for unforeseen circumstances.
Most of us do not take our finances seriously until we have a life-changing event, such as a wedding, funding for higher studies, the birth of a child, and even a natural disaster.
7 Tips to Get Your Finances In Order
In reality, getting your money in order always pays back, and now is the perfect time to plan for the long road ahead. You won't be young forever so think of money as a resource that needs to be accumulated and managed to come of use in difficult times.
As Lao Tzu, an ancient Chinese writer and philosopher had aptly said, "The journey of a thousand miles must begin with a single step."
Here are a few tips that will help you get your finances in order and make your life simpler.
1. Consolidate your resources
The first step you should take after you have decided to save up for the future is to take a stock of what you have. Calculate the total amount you have earned since you started working. Now find out how much you have saved. Consider the following:
Money in the bank account
All investments
Amount in any employee retirement fund/scheme
Insurance coverage
Any assets
You might be disheartened when you find out that the amount you have saved is really small despite having a modest income. You might have no savings too if you consider the loans you have to pay. If you think you don't have any loans, look at your credit card bills.
Don't lose heart – most people would feel like you. The realization that you have saved almost nothing or a very negligible amount will encourage you to start planning and saving for the future.
2. Start your research
The easiest way is to start asking your colleagues, friends, and family about what they are thinking or done about savings. Your peer group might not provide any input so better start asking slightly older people or someone with a family.
Note down what they have to say and by analyzing and corroborating these opinions you will get a basic idea about what works and what doesn't. you have to be careful and persistent as people might not be enthusiastic about talking about money losses or disappointments.
Another positive side of talking to friends about savings is that you will get new perspectives. For example, you might learn about personal financing in greater detail that you had no idea about.
Once you get a basic idea, you can take the help of the internet where you can find more details about savings plans. Don't forget to go through customer reviews and feedback as it might help you identify a lacuna in what seemed perfect to you.
Several periodicals and magazines publish news about savings and investment opportunities. They all have net editions if you are unable to get copies at your place.
3. Set your goal
Now that you have an idea about what you have or don't have and also what people are thinking and doing, you need to set a goal regarding how much you should save. This will also depend on your lifestyle and earning but you should also take into the increasing cost of things when calculating an amount.
The first step to do that will be to make a budget. A budget is the first plan you are making of your finances and will help you keep track of your earnings and expenditure.  It will help you to understand where you are spending more and you can act accordingly.  A budget can also help you to set your target. It can point at how less you are saving.
4. Cut down on expenses
You don't have to always earn more to save more. What is important is that you cut down on your expenses and save more. Look at your budget and you will find out that there are a lot of expenses which could have been easily avoided. Impulse buying is one such example. Here are a way in which you can do it:
Go cash only: Use cash for most of your expenses. As you can see the account balance reducing, you can control your impulses and control your spending. Unfortunately, this is not the situation with credit cards. You can keep your card as it can be a source of funds in times of emergency, but be sure to maintain the minimum payment regularly to keep your credit ratings high.
Pay your debts: You need to pay back all your debts to reflect more savings. While you cannot pay back instantly at any long-term loan but you need to identify any that have been chipping away your income. The student loan you took might be one such debt. You need to pay it off as soon as you can so actually see some income reflected on your bank balance. If you can't afford large payments, talk to your lender and work out a favorable payment plan.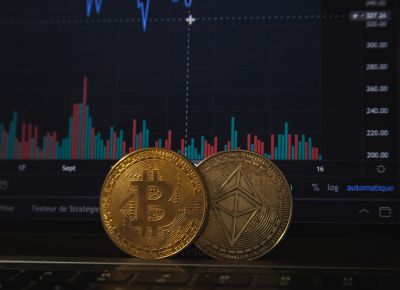 5. Consider investments
Often you cannot rely on your retirement fund as that might not be sufficient for your needs or you might not have any retirement fund at all. In such situations specially and also generally, investments are means of generating a return over long periods. You may consider investing in the following:
Fixed assets: Building assets can come in handy in lean times. E.g., real estate can be a sound investment as it will provide an assured return many times the investment. You can also put it on lease or rent and earn a regular amount from it. Precious metals like gold and silver are a great investment option all over the world as the prices keep going up and there is an assured return.
Stocks and bonds: Company stocks and bonds are another interesting investment option. Stock and bonds also have the advantage that they move with you and are not fixed like real estate.  However, you need to hire the services of an expert like a stockbroker to invest in this field. Don't give in to the lure of getting rich overnight and do your research on the reputation and capabilities to find the right broker for you.
Currencies: Like the stock market, the foreign currency market also can be a solid investment platform. But be aware that the currency market is a lot more volatile. You also need to find a currency broker of repute to handle your investment. You can also consider investing in the newest form of currency – the 'crypto currency'. Though they are not recognized by many as a real alternative to physical currency, there is an increasing number of people, markets, and companies who are supporting them. You can buy Chainlink or Bitcoins but be cautious while doing so and don't put all your money in them – at least now. If you are wondering what they are you can look up the net for Chainlink or Bitcoin buying guide.
6. Seek expert help
Talk to experts and seek their help – but with caution! If the expert is attached to any financial institutions/ products he might try to sell them to you. Basic research is a must so that you get an idea about how things work.
Professionals dealing with personal finance would help you to get a savings plan that customized for your requirement as opposed to institutions.
But again don't get carried away by the promises and look for testimonials and reviews by their customers. Shopping around also gets you the best rate and deals.
Photo by Annie Spratt on Unsplash
7. Set up an emergency fund
We all know how important it is to have at least two to three months' income as an emergency saving. It is difficult to do so in economic crisis situations but there are ways in which you can make this simpler.
Try putting all your $5 bills into a savings box or at the end of the day, make sure to accumulate all your savings in a jar. It may seem like a very petty amount but it adds up to a significant sum.
You can also write yourself a check every time you receive your salary or get paid from your client if you're working as a freelancer and keep that in a special savings account.
Another way could be to use a significant portion of your savings and make a Certificate of Deposit and add a penalty clause for early withdrawals.
Conclusion
There is a whole new world of managing personal finances available literally at your fingertips. You only need a will and resolve to avail of them. Choose what is best for you and start saving.
If you've any better ideas or options to get your finances in order, let us know in the Comments section below.