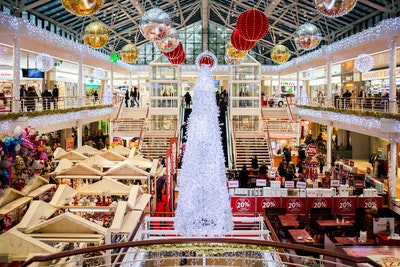 One of the bigger financial pitfalls that one can have is spending too much on the holidays. We get it; you want to show people that you care.
However, don't do this at the price of going in the red. In 2020, saving a little more is something you should not be ashamed of doing.
There are ways for you to do this, and in this post, we will show you a few ways how.
First, Make a Budget
Obviously, you need to start with a budget. It's okay for you to look at how much money you have, what you want to purchase and see if your budget works with that. If not, you may need to downsize or look for deals.
With a budget, it is important you stick to it. If you think "It's okay that I'm $10 over because it's just $10," this opens a door for more mistakes to be made.
Cash Can Be A Good Way to Do This
Due to the pandemic, using cash is going a little out of style. Should you decide to do this, it's important for you to sanitize and handle cash with care. With that said, having a direct cash budget can keep you accountable and make it so you don't dig into your bank account.
What about online shops? Well, you can use cash to buy gift cards that you can use online.
Not only can you keep yourself accountable, but there are sometimes deals on gift cards that stretch your money further.
Give Yourself 24 Hours to Think if You Want an Item
A good rule of thumb is the 24-hour rule. This says that if you want to buy a more expensive item, then you should think about it for a day. One of the biggest ways for you to hurt yourself financially is to impulse buy, so avoid doing so.
Don't Give Into Scalping
Every season, there's usually a hot item that is sold out everywhere, except for secondhand sellers who sell the item for double, sometimes even more.
The hot item this season is the PS5 and Xbox Series X, and there are scalpers galore selling those. Even if your child wants one, it's important for you to wait it out.
There may be one available before the season. If not, you can set some money aside and purchase it when it's more available.
Consider Purchasing Used
Purchasing used rather than new can save you money, especially on more expensive purchases.
This is something you do have to be careful of, though. Purchase from a seller who has a good reputation, and make sure there is a return plan should something be wrong with what you purchase.
Look for Sales
Black Friday and Cyber Monday are great times to purchase gifts because they tend to come cheaper. However, it may be too late for you by the time you read this.
Luckily, many sites have extended sales, and some websites and stores have unique deals year-round. Take advantage of some of these sales, and you will be glad that you did when you see how much money you saved.
Put Some Away For Next Year
It's never too late for you to save a little money. If there's still money left over after your shopping spree, why not put some away for next year?
This can help you save quite a bit of money in the long run. When you plan your 2021 budget, you may notice that you have a little extra you can add to the pot.
Avoid Depression Shopping
Another factor to consider is to avoid spending too much on yourself. There are various times when you may want to go out to the store or shopping online due to depression. A little retail therapy here and there can be good for you, but do not make it a habit.
Should you be someone who is suffering from the holiday blues, look into online therapy. For more information on that, click here. Therapy can help you avoid making purchases that are unneeded, and also help you create your own budget as well. It can be worth the investment.
Remember, No Shame in Downsizing
It's been a hard year for most people. Therefore, it makes sense that you shouldn't feel too bad if you can't buy as many presents for people. Do not be afraid to downsize this year and focus on the year ahead.
Marie Miguel Biography
Marie Miguel has been a writing and research expert for nearly a decade, covering a variety of health-related topics.
Currently, she is contributing to the expansion and growth of a free online mental health resource with BetterHelp.com.
With an interest and dedication to addressing stigmas associated with mental health, she continues to specifically target subjects related to anxiety and depression.