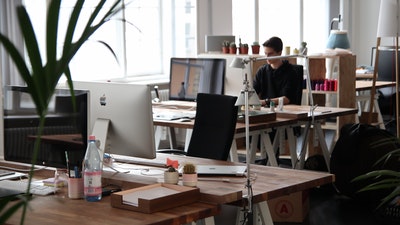 When you consider the role technology plays in the success or failure of any business venture, you would agree that every business owner needs to know how to choose the right technology to support their business.
Technology can help business owners use time and capital more effectively and smartly. Over the years, various companies have used different tech solutions to achieve greater efficiency levels and make their production processes more versatile.
However, as far as technology is concerned, the challenge for most business owners is how to use it to support and enhance their production process. Are you a small business owner looking for the best way to incorporate different technologies in your business?
Here are a few tips to consider.
1. Improve productivity
Many small business owners take on different responsibilities until they are confident that they have established a stable brand.
That usually means taking up the duties of a marketer, an accountant, a human resource manager, and other roles, all at once. However, no matter how compelling and experienced a small business owner is in multitasking, it can put the business at a disadvantage.
Multitasking kills time and productivity, and it slows down your business operations. You can use different tech solutions like management and time tracking software tools to improve your efficiency.
Some management tools make it easier to undertake various administrative duties in less time, while time tracking tools help you allocate your time better daily.
2. Improve packaging and branding
Your brand is the public image of your business. Many potential customers pick brands that are either attractive or relatable.
Other customers also pay attention to the quality that a brand represents, displayed in the finished products or services offered, and the quality of packaging such products come in.
A business owner can use different kinds of technology to improve their brands, the packaging of their products, and the costs involved.
For example, tech gurus like CapPlus Tech provide innovative packaging and production solutions for different dose forms if you are in the pharmaceutical industry.
You can also use technology to improve your brand and boost its awareness. You can use social media platforms, for example, to increase brand visibility and build robust networks.
3. Improve marketing tactics
No matter what kind of business you are into, having a good marketing strategy is essential for your business's success.
The advent of technology has made it less complicated for companies to extend their marketing strategies beyond their physical boundaries.
We have already mentioned the role social media plays in increasing brand visibility. The sample platforms allow small business owners with limited marketing resources to reach a vast pool of potential customers worldwide.
Apart from social media, you can use different software kinds to build robust marketing campaigns, even if you have little to no marketing experience.
Small business owners can also use Platforms like Google My Business for marketing their products and services in their localities.
In addition to that, the widespread use of smartphones and other mobile devices offers tremendous potential and marketing opportunities for small business owners.
4. Improved customer relations
Customer relation is an essential part of running a business. No matter how excellent your product or services are, if you cannot keep your customers happy and get them coming back for more, you will lose them.
Your business should try to identify and satisfy the needs of your customers. If your business is unable to do this, it would be challenging to retain your customers.
Customer relation management (CRM) software is designed to help business owners build and maintain a loyal customer base. It also allows business owners to expand their operations and manage their products, services, and customers more efficiently.
Users of customer relationship management (CRM) software can be assisted by IT staff, which provides IT service desk support. It can be used to troubleshoot issues, answer questions, and provide training on CRM software. IT service desk support for CRM typically includes a combination of telephone and email support, as well as in-person support at IT help desks.
IT service desk support staff is responsible for troubleshooting issues with CRM software, and for providing training on the use of CRM software to new users. IT service desk support staff typically work closely with the CRM software vendor to ensure that the latest version of the software is installed and configured properly.
CRMs help companies monitor areas of their business operations that require improvement in their customers. Having all your communications on record also enables you to up-sell and cross-sell to increase your revenue.
5. Virtual assistance
Working with a virtual assistant is one way to use smart technology solutions to give a human touch to your business operations. Virtual assistants are mostly affordable, even for small business owners, and come in different types.
They are readily available on many freelance sites. Virtual assistants can be used in so many ways. You can use them to handle basic front desk tasks like receiving calls or managing social media accounts.
You can also use a virtual assistant to manage some marketing campaigns, prepare different reports, create content for your company website, offer human resource management services, or even act as your assistant.
The most important thing is that this form of technology can help take up heavy duties and tasks and save you enough time to focus on other areas of growing your business.
6. Social media
With close to 4 billion people actively using different social media platforms, small business owners can take advantage of social media as a handy business tool.
We have already mentioned how effective the power of social media is when it comes to marketing and brand visibility.
But when used effectively, it also offers a cheaper way of advertising your business as compared to what used to be the traditional, above-the-line advertising.
Social media also helps business owners to marry marketing and customer relations, as it gives brands and customers a chance to interact and engage with each other.
A business owner can use social media to monitor, understand, and address their customers' concerns.
7. Cloud solutions
You can use cloud solutions to store critical business files, learn or train your team, and share files. It offers a safer and cheaper alternative to physical storage options and can be used as a backup option.
Small business owners and freelancers can also work remotely. Cloud solutions like Google Drive can help business owners seamlessly exchange information and work remotely, no matter where they are located.
Companies can also use cloud solutions to train their staff, build their capacity, monitor their progress, and exchange information. Most cloud solutions are either free or inexpensive.
For more additional information read on M&A Technology how they can help support your business.