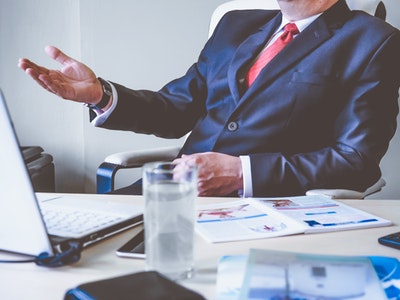 If you are a business owner, it's probably at the top of your priorities to have a business that not only runs as smoothly as possible. It is also equally as important to see a constant year on year growth.
When people think about streamlining the business, the image they have is time and a loss of cost, and this isn't always the case.
There are, in fact, many simple ways to streamline your business that can make a difference very quickly.
Let's examine a few of these ways today, and hopefully, provide you with a few simple ways to make vast differences to your company.
#1 Automation
It has been said that the key to success for all businesses comes down to their use of automation.
As we are now comfortably seated in the age of technology, we can see how this is true. Nearly all successful businesses are adoption forms of automation.
Engineering companies are embracing fully automated process tools like wet benches, and eCommerce businesses are embracing the use of order management systems.
A sure-fire way for you to streamline your business is to offer automation wherever you can. Even basic changes like the automation of email systems and a simply built chatbot can allow you to assign staff members to more essential areas of the business.
#2 Order Management Process
The order management process is at the soul of your business and getting this arranged correctly can streamline your business better than anything else.
If you aren't familiar with the order management process, it's the process from stocking the product all the way to that product being with the logistics division.
Whether you are a small or large business, having this process run as effectively as possible can make so many improvements to your business. The first thing you need is an order management system (OMS).
An OMS system is a system that covers every aspect of your business from your stock to your customer's account.
The OMS will unify all of your existing computer systems and even help you along with your automation.
#3 Upskill
One of the greatest things you can do within your business shows your staff how much they are worth to you. The one thing to recognize as a business owner is that employees don't leave the company, they leave the boss.
So a showing the employees that they are worth something to you can add to your business.
The number one way to do this is to give your team opportunities to develop. Upskilling is a way of offering your entire team a chance to increase their existing skillset.
Doing this will allow you to fill any needs you have in the company with a staff member you can trust.
The extra benefit to this is that staff morale will heighten and the overall performance level will increase too. A happy employee will always be more productive than an unhappy one.
What are you doing to streamline your business?