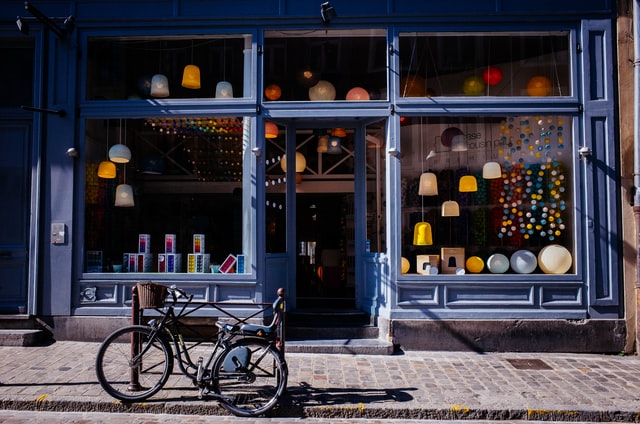 Your storefront is one of the most vital parts of your business. Alongside helping customers locate you easily, it also encourages people passing by to walk inside.
If you think you're not generating enough foot traffic, it's certainly worth making some changes. You would be surprised at how much of a difference it can make to your sales.
Below, we will talk about just five ways to make your storefront stand out.
Are you interested in learning more? Then keep on reading!
1. Use high-quality materials
If your storefront is directly on the street, it's essential to pay attention to the materials that you use. You don't want them to wear out too quickly. Otherwise, replacing them can get rather costly.
Opt for something like these custom dibond signs, which are weather-resistant and long-lasting. You'll know that your logo and images will stay in excellent condition without complicated maintenance. 
2. Keep fonts readable
When choosing the signage for your storefront, one crucial thing to remember is that it needs to be readable. While those cursive fonts can seem beautiful, you don't want them to impact your sales.
Anything you use should be clear, bold, and easy to understand. This way, your customers know exactly what is being advertised, and there is no unnecessary confusion.  
3. Rotate your display regularly
Your front display is what will attract customers, but if you leave it the same for too long, it can become dull and irrelevant. During busy seasons such as the holidays, it's often recommended to change things up at least once a week.
Other times it can be once a fortnight, but you can gauge this based on how well products are selling. Just make sure that what you have in the window is available on your shelves. You don't want any unhappy shoppers.
4. Add liveliness with greenery
One of the easiest ways to decorate your storefront is to use plenty of greenery. Plants have many benefits and have been proven to boost mood and productivity. 
They also add a sense of warmth and work well with any color scheme. There are even low-maintenance options so that you don't need to be concerned about having a green thumb!
5. Keep everything clean
Finally, the last step to follow is to keep your entire store (inside and outside) clean. Sweep your pathway, wipe down your windows, and clear dust from your displays regularly.
It might seem unimportant, but often a good scrub-down can make the most dramatic difference. Not to mention it will improve the safety of your store. The last thing you want is for your business to appear dirty, cluttered, or unkempt. 
Final words
And that's it! These were five ways to make your storefront stand out. As you can see, most of those are simple changes and suggestions that can make a positive impact on your overall brand image.
What do you think? Do you have any other advice you would like to share with others?