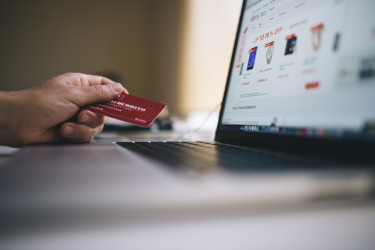 Building business credit is an essential step for every new venture.
As a business owner, it aids you to maintain a good credit history with lots of perks and benefits. Also, you have to ensure that you separate it from your personal credit.
By doing so, you can lessen the impact of financial missteps that can affect your business credit history.
Starting up a business, whether big or small, requires a capital.
It is your obligation as an owner to persuade lenders or creditors to finance your business and make sure to repay them on time according to your agreed terms and conditions.
Some Companies opt for a business line of credit to meet their financing needs or simply take advantage of any investment opportunities. You can study these options to open up bigger possibilities for your business.
In case you want to apply for a business credit, here are some ways on how to effectively build a credit history.
Apply for credit Before You Need It
In order to start building your business credit history, apply for credit as soon as you launch your venture.
A new enterprise needs to set up itself for about two years before a bank offers you a sizable credit line. However, there are still a lot of ways to do it, like getting a business credit card or applying for a small bank loan.
In case you experience difficulty scoring even a small loan, think about opening a business credit line or getting a little secured credit card with a low limit.
Try Not to Let Credit Ratings Get Personal
Personal credit ratings are covered by credit reporting laws, unlike the business credit ratings.
Generally, mistakes on this matter are hard to correct, so you better establish business credit properly the first time.
Once you have separated your business credit to your personal one, you can guarantee that things will be more organized.
Establish Relationships with More than One Lender
It helps to have your monetary investments tied up in different places, since banks can simply change their policies on a minute's notice and cut your credit limit overnight.
So, you have to establish your relationship with more than one lender to ensure that your investments are in good hands. More so, you might want to consider getting a credit card and credit line instead.
Get a Credit Extension with Sellers or Providers
At this point, you may have set up connections with some sellers and suppliers. Simply consider the organizations you work with consistently and request to extend you a little amount of credit.
Most will agree because they need to keep you as a client. All you have to do then is to ensure that they send your payment history to the business credit authorities.
Ideally, you will need to build up four or five of these sorts of accounts to grow your business credit profile.
What are You Doing to Build Business Credit?
All in all, building a business line of credit is not that simple.
You will need to follow some steps carefully and execute them well to your own venture. Simply take into consideration these helpful tips mentioned above and your business credit will be established thoroughly.
So tips can you give to build strong business credit?  Share your thoughts below in the comments.
Cheers!