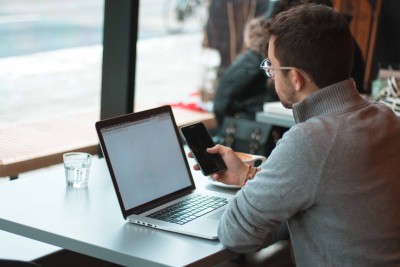 Like thousands of people out there, you might have your sights set on becoming a land surveyor. Here you will learn everything you need to know about your journey to your dream career.
You will soon learn that your education is fundamental and hard work gets you everywhere in this business.
There are a few different paths you can follow if you want to become a land surveyor, but these are the basic steps you will need to take.
More About Land Surveying
A land surveyor uses data and mathematics gathered from existing sources to measure surface distances and boundaries.
These technical specialists must observe elevations, depressions in a given land area, calculate the coordinates of geographic feature and verify the accuracy and calculations of this data. Research of the property also needs to be done in order to identify the boundaries and prepare maps and reports.
It is essential to know how to use a GPS and Geographic Information System Software in order to present your information.
The First Steps in Education
If you want to become a surveyor then you need to make the right choices at high school and university. High school classes in algebra, geometry, and anything to do with computers will set you up for a career in surveying.
Next, you should gain a Bachelor's degree in surveying, if possible. Degrees in computer science and engineering are also considered to be very compatible with land surveying careers.
As long as you have the chance to show practical skills, technical capabilities and geographical knowledge, you will be well prepared for the next stage.
Earning Your Licence
In order to finally earn your licence, you need to take at least two exams. You should look into land surveyor courses that will help you to prepare for the exams.
They will also help you to upgrade your land surveying knowledge, giving you the upper hand you need to succeed in your chosen career.
Finding Your First Job
Now that you have studied hard and earned your license you should start looking for your very first role.
Initially, you will find it useful to look for jobs at government agencies, engineering companies, and construction organizations.
It is predicted that there will be a decline in surveyors in the next five years, which means there will be more demand for new people in the industry.
Going the Extra Mile
Once you have established yourself within the industry then you might want to branch out and explore different specialties.
After a few years of experience, you could specialize in a number of areas like marine surveying or geophysical surveying. If you could see yourself mapping out shorelines and depths of rivers and lakes, then marine surveying could be a good specialist subject to branch out to.
Even if surveying doesn't turn out to be your port of call, there are many other options you can explore with similar qualifications. Architects and civil engineers also follow a similar path. Start your research today and you will soon be able to see where your future lies.
Are you thinking about becoming a land surveyor?