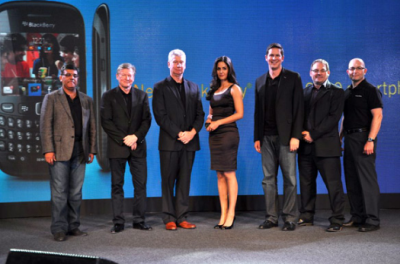 When you run your own business, one amazing thing that you can do to get more positive attention, as well as potential business partners, investors, and customers, is to throw a launch party.
This is essentially an event that is all about your business, whether you have just gone public, or you've finished manufacturing a product and you want all the important people to see it.
Having said that, a lot of business owners also dread this day because there's so much to be done. A lot of planning goes into an event this like, from finding a venue, choosing a catering company, finding entertainment, organizing promotional items, hiring photographers and media coverage – and that's only the beginning.
Then you need to plan on who's coming and how many! This is why you need to ensure you have all the help that you need. You can not expect to run something like this all by yourself – it'll wear you down totally, and you don't have time to be exhausted when so much is going on.
You need to be on form – you're the face of it all, so your head needs to be above water.
#1 Don't bite off more than you can afford
It's very easy when planning your event, to get overexcited, resulting in you overcompensating and spending way more than you can afford financially.
Believe it or not, but one little night can end with you having to seek out the help from bankruptcy attorneys. Seriously! So it's extremely important that you set a realistic budget and stick to it!
#2 Choose an awesome location
A lot of the time, most businesses will throw an event at a hotel. And while there is nothing wrong with this – it's not going to be very memorable for your guests, because it's just the 'norm'.
So be the business that really makes a point of stepping outside of the box and choosing a location that really wows people. By doing this, your guests will have a memorable night, and your company will be on their lips for a good few days at least.
#3 Give a live demo
As fun as launch parties can be, do not forget why you're throwing it. So make sure you keep business in mind, rather than pleasure.
Somewhere during the event, get everyone's attention, tell them to gather round, and hold a live demo of the new product you've come up with. And make sure it's exciting – no one wants to feel like they're back at school.
#4 Keep the event on-brand
Have a think about who your audience is, and make sure that your event is catered around that. It's very common for businesses to think that they can do whatever they want, and if it's good – people will like it.
But you need to be smarter than that, as that is a naive way of thinking. Provide a night that promotes what you're doing, while suiting exactly the kind of people that are attending.
So if for example, your target audience is teenagers, you'll want to go out of your way to make it vibrant and trendy so that they can connect with it.
Have you made any mistakes while doing a launch?  Share your thoughts and comments below.
Cheers!