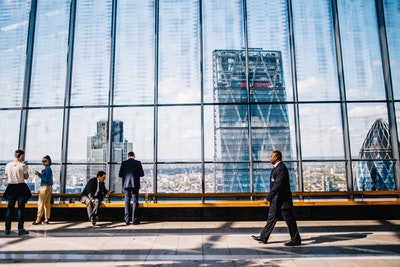 Businesses are always being told how they can be more conscious of everything in the world. Often, outsiders will use it as an excuse to promote their agenda against change or innovation in their area and even the world. This can be frustrating, yet they do sometimes have a point.
Some of the things you need to consider can have a direct effect on your company's productivity, employee happiness, finances, and reputation.
Because of this, you need to ensure that you are conscious of the essentials when it comes to running a business.
#1 SAFETY
Safety is something that is vital in any workplace as well as any products that you might produce for commercial sale. It is imperative that safety of your consumers and your employees are of primary concern no matter what industry you are in.
Services such as the REACH compliance testing will allow you to get a better idea of the safety aspects of your products. This will ensure that you put nothing on the market that is unsafe for your consumers and save you any legal headaches that can be easily avoided.
Furthermore, taking steps to guarantee that there are on additional issues, such as small parts danger and sharp objects that could affect consumers or their families will put you in a more comfortable position.
While you can't always wholly remove these dangers, you can still alert customers of these issues through clear and obvious labels and notes on packaging and further product information.
#2 GREEN
There is now more than ever a massive emphasis on environmental consciousness, and no place is more under the microscope than businesses worldwide.
For too long have companies do as they please will little to no care as to how it affects the planet, but recently we have seen a shift in enterprise priorities that focus more on what they can do to help the planet.
This sort of focus involves everything from renewable energy to usage monitoring as well as finding solutions to eliminate excess and unnecessary usage of the world's resources such as moving away from printing everything on paper and instead placing everything online.
Additionally, considering how your business can reduce carbon emissions by encouraging more remote work, instead of coming into the office every day, will help promote your business as one that is environmentally conscious.
If this is not ideal for your operations, then things such as carpooling between those who live close together is another solution to consider.
#3 EMPLOYEE
Your employees are something that your business cannot survive without. Because of this, being conscious of their needs is vital towards maintaining any success you have already experienced.
While it can be easy to see your employees as people who come in, do their work, and then go home, without any consideration that they are human, understanding that they are people too is something that will help contribute to a more productive office.
If they seem burned out and demonstrating signs of presenteeism then it will be beneficial to discuss their issues with them as opposed to admonishing them, as this could only cause further problems.
It can be a challenge to notice when things are not all well with your employees and so cultivating a supportive atmosphere that makes people feel safe to discuss any issues they might have to be it personal or professional is something to consider.
This will alleviate any unnecessary tensions within the office and reduce the risk of burnout, anxiety, and worse in your employees.
#4 FINANCES
Having stable finances is something that every business would like to achieve, but often it is a challenge to decide where to cut back without running the risk of putting people out of work.
However, this does not have to be the case, and once you find the solutions of being more economically conscious, you will find you have more free cash to spend on other areas of the company.
Consider looking into solutions such as downsizing the office space, especially if there is a lot of areas that is left unused.
Furthermore, there is always the potential for outsourcing, especially when it comes to a department that you do not currently have a dedicated team for. This will ensure that you obtain a similar level of service for a fraction of the price.
Additionally, you might need to shop around for different services that you already have. A lot of the time, businesses find that they are wasting money because they chose the first service they found instead of doing further research that could have benefited them.
Doing this will save you much more money and allow your company to focus funds elsewhere to improve the business.
#5 LOCAL
You might not think that your local area is something that you need to think about, especially if you have plans of going worldwide sooner rather than later. However, building and maintaining an excellent relationship with those around the neighborhood can help in a big way that you might not realize.
There have been so many businesses that come into neighborhoods and raise the price of housing and cause extra traffic and threaten to put other stores out of business.
This is something that has happened across the world and can lead to resentment from the locals. Because of this, you need to demonstrate that you care about the community and are not just using the space to make everybody's life more difficult.
Therefore, taking steps to contribute to the local economy by working with these businesses to benefit the both of you is something to consider.
Furthermore, you can start investing in the community by holding fundraisers to help local schools and improve the area as a whole. This will not only give people the chance to get to know you and your company, but it will also help build your reputation as a business that looks out for everyone and not just themselves.
#6 CONSCIOUSNESS
As a business owner, you need to ensure that you demonstrate a conscious attitude to all manner of things.
Not because people are giving you a hard time, but because you want to do what you can to make your company, your neighborhood, and the world a better place.
What is business being more conscious about?
Cheers!