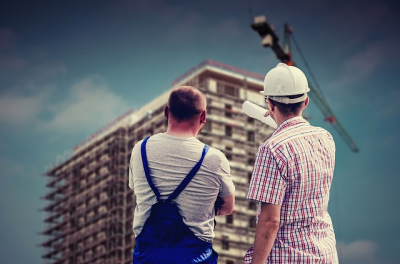 For most STEM-focused graduates, a career in finance, engineering or working on the trading floor beckons.
Most high-quality graduates yearn for a lifelong career that will challenge their thinking, encourage them to embark on a continual learning journey and provide them with an excellent salary and ever-present promotion prospects.
There's never been a better time to go against the grain and think outside the box to achieve these aims. This is why construction is a fantastic industry in which to pursue a career. Take a look at why graduates should consider ditching the office in favor of the building site.
#1 There Is Always A Need For Construction Workers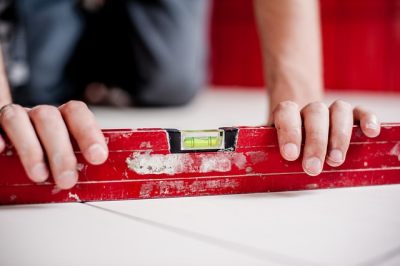 Construction is one of the very few industries that has not seen any sort of lull in recent years. Manufacturing has been in the doldrums for the past decade as emerging new superpowers in the East make their mark, and financial institutions have lost the confidence of their consumers after the banking crisis of 2008. Construction, on the other hand, remains buoyant and fruitful.
In the twenty-first century, the population is growing at a phenomenal rate leading to a greater need for housing stock. You could find yourself building homes for the future, skyscraper type office blocks or overseeing the building of architectural wonders from the leading designers.
By taking on a more project management type role, you can take charge of a group of workers and become a line manager all the while keeping your hard hat on. It's a good idea to earn your OSHA card now, so you are fully aware of relevant safety legislation as and when your sites get audited, and to provide you with the latest knowledge when carrying out risk assessments.
You don't simply have to think of construction as bricklaying, mixing cement or putting up a roof. As a graduate, you could choose to get your hands dirty, or you could opt to work in a more technical aspect of the sector. You might be draughting, solving structural issues or formulating the blueprints which tradespeople work from on a build.
#2 Flexibility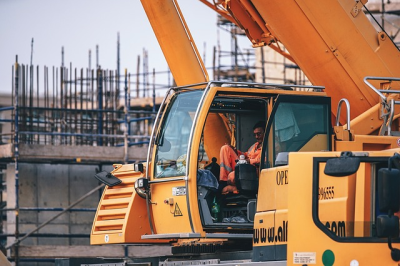 As a construction industry expert, you can also take advantage of the chances to work for yourself. You may choose to work for a firm specializing in a niche area of a building.
For example, you could work on heritage restoration or futuristic concept homes. On the other hand, you may prefer to branch out with your own business entity. With your knowledge of industry legislation and your financial astuteness, you may choose to purchase land and build your own houses to sell on.
You could head to local auction houses, buy the worst houses on the best street and renovate them before letting them out. A career in construction could open up doors to property development and help you become a landlord. If entrepreneurship appeals, the construction industry can open many self-employment doors.
#3 Travel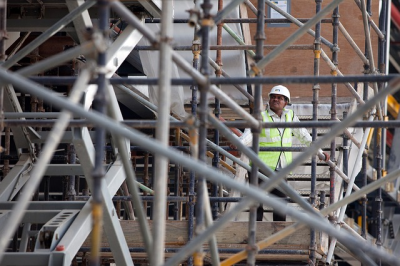 If you want a career that affords you plenty of opportunities to travel, then construction could be the industry for you.
You might make a name for yourself within your niche areas such as hazard prevention, project management or efficiency savings and be invited to work on international projects.
You might be working in the corporate sector building offices in New York State, working on a historical monument in a national park or working with a charity creating shelters for displaced families in the developing world.
The opportunities are immense and plentiful, job satisfaction is assured, and there's no chance of you getting bored in your job.
#4 Money
If you enter the construction field as a graduate, you will be earning a solid wage immediately. You won't be earning top dollar like an investment banker, but you also won't have to put in the eighty-hour weeks and have to worry about the stresses and pressures of a high flying office job.
Engineering and maths, majors that suit the construction industry, both attract the highest starting salaries for college grads.
As the construction industry needs to attract more graduates into their sector and sway them from entering more highly polished fields such as mechanical engineering, chemical engineering, and academia, the best construction companies are willing to offer the most attractive remuneration packages.
#5 A Job For Life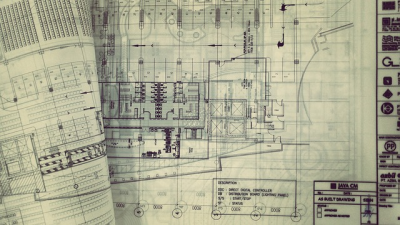 Working within construction means you can secure a job for life. Just like with teachers and doctors where children always need to be educated, and sick people always need to be healed, people always need somewhere to live. The job satisfaction you can achieve by providing families with safe roofs over their heads can be immense. You will never be out of work if you are good at your job, work hard and produce a high-quality end product.
At the same time, the construction industry is a forward-thinking and revolutionary sector in which to work. The industry embraces new technology such as CAD computer programming, 3D printing and software packages to make the design and build process more efficient. You can become a master of these new initiatives, pass on your knowledge to the next generation and remain at the forefront of industry developments. Construction is an exciting industry in which to work.
You never have to worry about getting bored with the monotony of office life, being cooped up in a booth and spending eight hours a day looking at a laptop screen. Construction is very much a team environment, leading to a great camaraderie and morale when working on projects and builds. These people won't simply be your work colleagues, but they will also become your friends.
If you want to work in an industry that offers you a sound work and home life balance, challenges you every day and gives you the opportunity to utilize your problem solving and leadership skills, then a career in construction is the ideal choice. Be inspired and investigate the job openings local to you. Before long, you too can be building a successful career in construction.