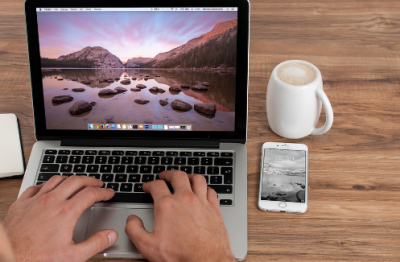 Your business is important to you and no doubt you have enough passion and drive to keep it running for as long as possible.
But, that being said, in today's modern society, you do need to have a fresh approach to how you advertise and market your business and your brand.
So what can you do differently aside from telling people who you are and what your business is all about? I wanted to share with you nine ways you can really up to your marketing game in the next month, and who knows that could increase sales and exposure to your business and your brand.
#1 Give your brand a new look
One of the first things to consider would be to look at your brand and see if you could create a brand new look. This might be thinking about your logo or even the colors that you choose to represent your business.
You may also want to think about the strapline and what your logo and brand say about your business. This, after all, is your chance to make a first impression.
So you will want to ensure that you make the right decision. If you don't feel like you shave the skills, just the ideas for your brand, then speaking to a digital agency could help you create the right look for your business.
#2 Focus on one social media platform
Social media is a great way to promote your business, but that being said, there are so many platforms out there that you could be left feeling overwhelmed by how much you feel like you have to do.
So you may want to consider focusing on just the one platform first. This could be a great way to grow your audience and engage with them, and this could also help you create an authentic following, which could then be transferred to your other platforms as you tell people where else they can find you.
It may be a slower process, but the right sort of exposure is better than none.
#3 Hire the experts in
Not everything can be done by yourself, so you may want to think about hiring the experts to ensure that you can up your marketing game.
This is when a digital agency could focus on all aspects of your marketing, discuss a strategy with you and provide you with real-time results on how things are going. It could certainly get you on the right track moving forward.
#4 Join forces in your local community
Your local community could hold the key to your business, and so it may be the time to focus on this area as an alternative method of marketing your business.
There is a new trend where people are wanting to shop local and support their local small businesses, so you may want to join forces within your local community.
This is your chance to become the expert in your industry and field locally. You could also sponsor local events as a great way to gain some exposure.
This opens up different avenues of marketing such as face to face, as well as word of mouth as you become well known for what your business does.
#5 Respond to comments and messages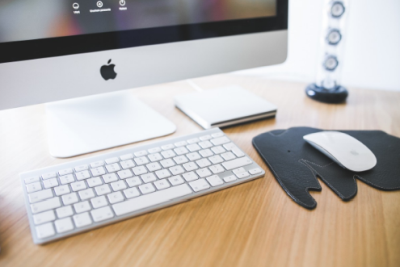 It may feel like a lot of work, but people have taken the time to comment on your social media, send you messages or get in touch, so it is only right that you respond as quickly as possible.
This can work really well through social media as engagement is just as important as sharing the content that you have decided to put out there. This can also humanize your business, and it can be a great way to make you appear reputable to potential new customers.
#6 Try something new
Maybe you should try something new when it comes to your marketing programme. First of all, focusing on one social media platform could be the ticket, but what about the type of content you choose to share on there?
These days social media platforms are more than just a status update or sharing a picture. Platforms now support video, live streaming as well as snippets of things like Facebook or Instagram stories.
This could be a great way to advance the type of content you share than just that standard words and pictures. People buy from people, so your new marketing ploy could be to provide a face to the business and to become relatable.
After all, people do buy from people.
#7 Strategies a campaign message
Sometimes having a marketing campaign and particular message you want to share is the best way to ensure that you get your message heard.
It is important as a business to remain consistent, not just with how often you share content but the type of content you choose to share on there.
Whether you choose to strategize a message with an agency who can take control, or come up with something yourself, this could help you to remain consistent.
#8 Run a competition
A competition is an excellent way to build up an audience quickly, and so you may want to consider doing something like this if you are wanting to promote something.
This could work well for a new product or service that you have that you want some extra exposure before launch. You could also provide an incentive for followers if you manage to get to a certain level.
However, ensure you check completion rules for different platforms so that you do things by the book.
#9 Incentivise past customers or client
Finally, your past customers are an existing database that you should take advantage of.
This is when incentivizing them to return to you or even recommend others to you could be a great marketing ploy to gain continuous business. It could be as simple as an extra discount for referrals, or a referral fee if someone they recommend chooses to buy from you.
I hope that some of these options help you up your marketing game this month.
So what are you doing to improve your marketing gameplan next month?