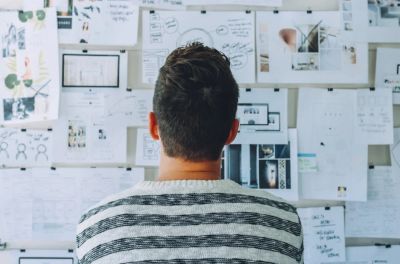 While the prospect of being one step closer to financial freedom is exhilarating, this can also lead to disappointment if you don't temper your expectations.
It takes a series of trials and errors to optimize your business to become self-sustaining and support your needs.
Fortunately, there are many others who have made those mistakes for you. All you need now is to learn from those mistakes to increase your chances of success.
Here are the worst business-related mistakes that every entrepreneur should avoid.
Quitting Your Job Too Soon
You need to give your business time to grow and establish roots in the market. Entrepreneurs need to support this growth, which means you're going to have to spend money on your business.
Quitting your job too soon will deprive your business of funds that could have been used for its growth.
The best time to quit your job to run your business full-time is when your business profits match or exceed your earnings from your job.
Until that happens, you're going to have to keep your job to retain the financial means to keep growing your business.
Neglecting Proper Market Research
Market research will always be the best basis to determine whether your product or service will be received well by your target demographic. This research will also reveal the best approach to take with your marketing efforts which is why this is one of the first things that every entrepreneur should accomplish.
Proper market research will also help you determine the best approach before fully committing. It will also help identify which specific products and services are best retained and those that are best reworked.
Foregoing a Proper Marketing Campaign
While free marketing tools are effective, they simply do not have the reach and effectiveness required to generate the number of leads and conversions needed to keep your business on an uptrend.
Paid marketing solutions are well worth their cost, especially if you invest in SEO. Brand marketing is also another recurring expense you're going to need to account for as your business grows.
Not Investing in Business Insurance
There are a wide variety of threats that could hinder your business. Having business insurance coverage will mitigate the monetary impact of these threats to enable your business to remain profitable in spite of these unfortunate events.
A business insurance policy provides coverage for property damage, legal liability, and employee-related risks (if applicable).
Foregoing business insurance coverage not only exposes your business to financial risk, but it may even mean that you lose most if not all of your business capital.
This is especially risky if you have a high level of personal financial exposure in your business (which is often the case with small businesses).
The success of your business will depend on your ability to avoid critical mistakes such as those mentioned above, as well as also being able to form good habits.
Running a business is a learning experience. Those who hold the courage to learn also hold the capacity to grow.