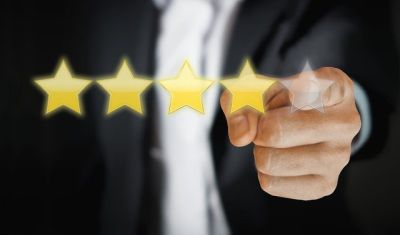 When you run a small business, your reputation matters, especially when you have worked hard to build your business from scratch.
Protecting your company's reputation is crucial to ensure that your efforts do not go to waste and you can continue to grow your business. Unfortunately, threats to your business's reputation can take many forms, and these can often appear when you least expect them.
Reputational damage can harm your company's credibility, lose existing customers, and prevent new customers from using your services, so it has far-reaching implications throughout your organization.
If you are keen to protect your business and help it to move forward towards further success, these tips should help you to do just that:
Offer Excellent Customer Service
Offering a high standard of customer service has always been essential, but it is more important nowadays than ever before.
The power of the internet means that a disgruntled customer can instantly leave a negative review of your company online, and this can potentially deter other customers from using your business.
While it is impossible to please every customer, working hard to deliver the best possible service to everyone that buys your products or services is a must to prevent damage to your company's reputation.
Often, the little things make all the difference to customers and improve their experience when interacting with your business. Prompt and polite service, clear communication, and high-quality products may sound like basic requirements, but they are often overlooked.
Ensuring that your company provides each of these should help you build up a base of happy customers and plenty of five-star reviews.
Make Payments on Time
Keeping up with all the admin tasks is one of the most demanding tasks that is involved on a daily basis. When you have many demands on your time, it can be especially challenging to remember to keep on top of your paperwork and ensure that nothing gets missed.
But, when you are trying to maintain the reputation of your business and ensure that it is perceived as a professional organization, you must keep up with your admin jobs.
Ensuring that your company pays its invoices correctly and on time is one of the most fundamental admin jobs you need to complete.
Forgetting to pay your suppliers or paying them using the wrong methods can have severe implications for your business reputation and could also cause you to take a financial hit.
Making your payments after they are due can incur a late payment charge and deter the company from offering you favorable terms in the future.
If you struggle to keep up with paying invoices and find that this time-consuming job is a last-minute task every month, you may find it helpful to seek some additional assistance.
Technology can help to ensure that your payments go out on time. Using payment automation and optimization system is really beneficial if you would like this task taken care of so that you no longer need to worry about missed deadlines.
Protect Against Online Threats
In the modern world, businesses have a new threat to contend with when trying to protect their reputations; cyber-attacks.
Unfortunately, an increasing number of small businesses were targeted in cyber-attacks during the pandemic, and the threat continues. Becoming the victim of a cyber-attack and having your systems hacked is a frustrating and incredibly upsetting experience.
It is also an experience that can harm your company's reputation. Customers need to be sure that the information they give you is protected and stored as safely as possible.
Finding out that sensitive information has been stolen can cause anger and upset; unfortunately, a lot of this emotion may be directed at you and your business.
To ensure that you don't lose your customers' trust and sensitive information is not compromised, you need to actively safeguard your systems. There are several ways to protect systems from cyber threats.
Firstly, you can ensure that your system security is up-to-date and working as it should.
Secondly, you need to ensure that the physical security at your premises is tight so that computer equipment containing sensitive information cannot be stolen.
Finally, it is vital to educate your staff. Ensuring that your employees know what phishing emails and other types of malicious online communication look like is critical.
Many data breaches are triggered by human error. An employee clicking on a suspicious link or allowing access from a malicious source could be all it takes to cause a reputation-damaging attack on your systems.