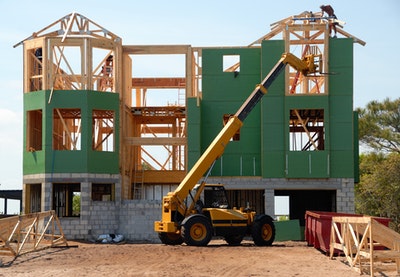 Many people dream about building their homes from the ground up, but very few find themselves in a position where they're actually able to do so.
If you've managed to make your dream a reality, congratulations! To make the most of your new build and protect your assets, consider these five aspects of self-build finances.
What's your credit score?
If you're thinking seriously about building your own home, you've probably been planning for a while. It should come as no surprise that your credit score has significant financial repercussions regardless of whether you're buying a pre-built home or building one from scratch.
Making a big purchase, such as a car or a boat, will drop your credit score. If you've made a big purchase lately, you may want to wait before starting your build.
The higher your credit is, the greater the mortgage and the lower the interest rate you'll be offered by banks.
Are utilities and hookups available on your build site?
Many people who dream about building their own home also envision a plot of land outside of the city, overlooking the ocean or within the trees and mountains.
Though this sounds magical, it may also be impractical. If you're planning to build out on a remote piece of land, you'll need to check whether the plot has electricity, sewage, and water.
If you find a piece of land you love without utilities, you may be able to get them to put in. To see how viable this is, hire a drilling contractor to check for water beneath the plot.
Bear in mind that having power lines and a well-put-in will be a significant added cost.
How big do you want your home to be?
It goes without saying that the bigger your home is, the more it will cost. Although you may think you want a big home when you build your own dwelling you have an advantage: complete layout freedom.
What makes a home feel spacious isn't always the square footage, but the floorplan itself.
By maximizing the space you have, you can spend less and still live big.
Do you have enough to cover unexpected costs?
If there's something you can always count on when it comes to self-builds, it's this: something will go wrong.
Whether it's parts or labor shortages that set the completion date back or design changes that prove costly, you'll almost always end up spending more than you originally planned.
Make sure you set aside at least 5% (and preferably 15%) of the total build cost to ease anxiety when issues like this come up.
How important to you is the resale value of your home?
Oftentimes, articles on home renovations and self-builds will discuss ways to improve the resale value of your home. While these are worth thinking about, you should also be honest with yourself about how likely it is that you'll sell this house.
Self-builds are usually people's 'dream homes,' and most people plan to live in their dream home permanently. If this describes you, don't get too caught up in adding features and using materials that are more desirable on the market.