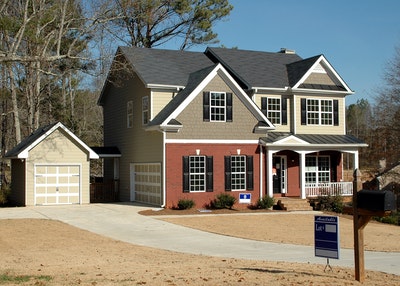 Many people will advise you to begin investing early but in reality one of the best investment options available to you can be your home.
Instead of risking things on the stock market or buying into ridiculous fads such as non-fungible tokens, your home represents a significant financial investment.
According to one estimate, there over 79 million homes in the United States owned by their occupants. If you have the fortune to be living in a house you own, you must treat it as your most valuable investment option.
Aside from accidents such as fires and events like flooding, time is the greatest enemy of your home. Experts have determined your property depreciates in value by approximately 3.6 percent every year.
If you want your home to retain its value and maybe even increase in resale price, you need to be careful.
Below are some ways you can ensure your best investment earns back its money should you decide to offload it.
1. Install Privacy Measures
Privacy is at a maximum premium in recent years as more and more people have spent their time indoors due to lockdown.
This means that many people now want to ensure their everyday goings-on aren't spied upon by neighbors or by passers-by. There are multiple ways you can ensure your property remains private.
First, greenery like hedges can screen your yard from spying eyes. Second, installations such as metal privacy fence panels enhance the protective property of your gates and fences.
Finally, window additions, such as shutters, thick drapes, and even tinted glass can add to the privacy of your home.
2. Mind the Garden
Your home's garden can do wonders in helping keep its value. Too many homeowners leave their gardens to run wild or let the vegetation die-off.
But your house is attached to the property and keeping the yard and gardens around it attractive will no doubt affect its appeal and sale.
For example, if your house has a large black ash tree in the yard, don't let the tree grow too tall or its canopy spread so wide. The leaves alone can bury your yard and cause a nuisance with the neighbors.
Trim all trees and plants in your yard and remove all dead vegetation that can become home to insects and other pests.
Even a few decorative hardscapes, such as a garden path or a gazebo in the garden can add a lot of value to your home's price.
3. Go Green
Eco-friendliness is fast becoming a requirement in many industries as consumers become more and more conscious about their effects on the planet.
Aside from buying eco-friendly materials, they also want homes that reduce the negative impact of everyday activities.
For example, water heating systems tend to use too much water as they are stored in the tanks and the heating elements burn a lot of energy just to keep the tank's contents hot and ready for use.
Switching to a tankless water heating system has been proved to reduce energy consumption and water waste in a home.
Other methods you can use to make your home more valuable to eco-conscious buyers include planting native species in your garden, installing photovoltaic cells on the roof to offset energy costs, and using energy-efficient temperature controls.
4. Exterminate Pests
Pests can make their home inside your property and cause untold damage before they are discovered. Pests such as termites are among the most devastating to property values since they can actively destroy important parts of the architecture.
Rats can also be very destructive since their gnawing could cause fires if they chew on electronics. Even insects like ants can be a huge problem, especially since there are species that can make their home in cement and inside wood posts.
Unless you want your home to fall over in a few years, you should consult with experts and get your home inspected for any and all pests. This can be a bit of a hassle, but thorough extermination can go a long way.
Tenting your house for a week to get rid of termites can all be worth it means your home retains its sale price should you choose to put it on the market.
When people think of investments and financial stability, they often point to things like stock options and hedge funds. But your house is one of the safest and most effective investments you can ever have.
Protecting the value of your home can be enough to ensure you have an investment to look forward to.