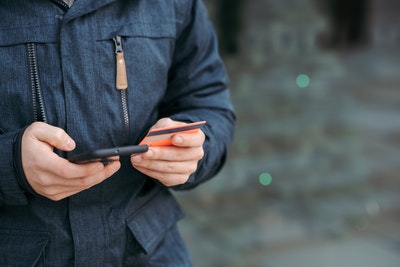 1. Pay Your Bills On Time
Late payments, collection accounts, and past due accounts significantly impact your overall credit score, hence should be avoided at all costs.  Paying your bills on time, however, works towards improving your credit and reduces the risk of accumulating debts.
The payments however ought to be consistent for at least 18 months for results to start showing.  Although you might know this, bill/debt payment is the single most influential factor that credit bureaus use to calculate your credit score and rating.
Do you struggle to keep track of your bill payments? Creating a monthly budget plan can help manage your spending and even get some savings.  Authorizing automated payments as soon as your paycheck clears can also help avoid missed and late payments.
You might also want to contact your lender or credit card company, especially if your payments might come in late. Most companies will agree to move your due date up to the agreed time at no extra cost.
2. Pay All Your Debts Off
How much debt do you have? Carrying balances on credit accounts for extended periods or having a large debt might/can have a severe impact on your overall credit score.
Paying these debts up is your only card here. One of the best ways to pay off your debts is by making payments for the same priority. Create a monthly budget to see how much money you can free up to clear your dues.
Consider consulting with a credit counselor to see what options you might have, especially if dealing with a huge debt. Loanza's small loans can help you to consolidate payments.
3. Cut Down On Spending
Do you always use your credit card to pay for goods and services?  Did you also know maxing out on your credit card can affect your overall credit score?  That said, it would be advisable to limit your spending and only use the credit card only if necessary.
Financial expert recommends limiting your credit utilization to 70% of your available credit. The less you use the credit card, the better your score will be.  It would also be wise to spend small amounts of your credit, then paying it off as soon as possible. Using the credit card regularly but for minor purchases shows increased activity, which in return can tip the scales in your favor.
Do you however feel your credit limit is lower than it should?  Take a keen look at your monthly credit statements to see where and how you spend the money.
Making simple adjustments to your spending and budget might help free up some money, hence no more maxing your credit cards.
4. Consider Credit Counseling
Seeing a credit card counselor might help with your financial situation and score.
Although the counselor might not directly impact your current score, he/she will help you create a personalized plan and even suggest viable options to consider. A good financial or credit counselor will review your credit report and even offer ways to manage debts that seemed otherwise unmanageable.
Taking on the various debt management plans, such as loan consolidation, can help improve your overall credit score.