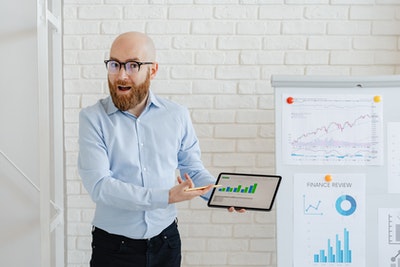 Partnering with an advisor who has the requisite training, credentials, and expertise in the financial domain works to your advantage. A christian financial advisor places godly stewardship above all else.
When your advisor applies Christian teachings to investment decisions, you are on the right track.
As a follower of Jesus, you should prioritize aligning your investment portfolio with your creator's teachings.
Viewing financial management to accumulate more wealth is not in keeping with Christian values.
Hiring an advisor who conforms to the holy scriptures' view of money is preferable as you can relate better to their investment choices.
Method of Operating
A genuine Christian financial advisor shares your Christian values, applies biblical principles to every investment decision, and stewards your finances to glorify God's kingdom. Enumerated below are the methods adopted by a typical Christian financial planner:
Takes Stock of your Financial Status
The advisor puts your finances in proper context by assessing your income, outgoings, debt, and savings. The underlying fact remains that the good lord rightfully owns all your financial resources. Hence, you are duty-bound to invest them responsibly.
Accordingly, your Christian advisor identifies the disposable wealth you can afford to divert for investment purposes. Keeping your immediate and long-term financial requirements in mind, the specialist draws up feasible and rewarding options for your consideration.
Biblically Aligns Your Finances
The holy bible advocates spending within your means, catering for reserves, and avoiding the burden of debt. You can look forward to greater financial stability by following these basic biblical principles.
Submitting to God's will before commencing your financial journey gives you clarity of thought. An advisor who is in sync with the teachings of Christianity directs you on the path that leads to righteousness and pleases your heavenly father.
Creates a Financial Plan
Faith-based financial advisors assist you in leaving a worthwhile legacy instead of merely focusing on multiplying your wealth. They help you set financial goals that duly address your responsibilities and requirements.
Unlike a secular advisor, a Christian financial planner creates a portfolio that reveals responsible management of the wealth that God has entrusted in your care.
By weighing the biblical consequences of every potential investment, the advisor ensures that you earn your heavenly reward when the time comes.
Manages and Monitors Your Investments
Financial management in itself can appear complex and demands professional intervention. Factors like your age, earning capacity, tax bracket, and retirement goals must be considered.
To top it, if any investment decision strays from your Christian values, it weighs on your conscience.
You need an advisor to lean on who manages your finances in a biblical worthy manner plus monitors the progress on every investment decision taken. Christian investment advisors consistently evaluate your plan and suggest adjustments along the way, so you do not deter from the Holy path.
Entrust your investments to a faith-inspired financial advisor who abstains from aligning your portfolio with sinful companies. You can then stay clear of associating with entities that promote pornographic content, abortion, and human rights violations.