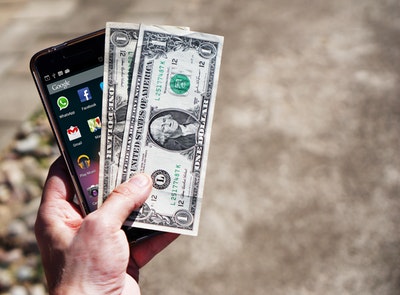 What's the first thing that comes to mind when you think of frugal living? For most people, terms like cheap, cheapskate, and deprived come to mind. Contrary to popular belief, however, living frugally doesn't mean being cheap, nor does it mean that you have to go without.
Those who truly live this lifestyle are effective decision makers when it comes to their finances. They are willing to spend less on certain things so that they can spend more where necessary. They have mastered the art of knowing how to take the money they earn and stretching it to cover the things they need and want.
Well, that's what everyone wants, isn't it? To be able to have enough money to afford the things they want and need? If being frugal sounds like a good idea to you, getting started is easy. It may require some adjustments, but you can go at a pace that is convenient for you. Below, are a few quick tips you can use to start being more frugal, without sacrificing a thing.
#1 Bundle Entertainment Services
If you're presently paying separate prices for your television, phone, and internet services, it's time to get a new quote.
Now, entertainment service providers like Suddenlink offer packages to residential customers. They include phone, television, and internet services for one monthly rate.
#2 Start Couponing (For More Than Groceries)
Companies know that customers are most driven to their establishments by money-saving opportunities. That's why there are coupons and discounts for just about everything you want to do.
While most know about couponing for groceries, there are a ton of other ways you can save. Sign up for discount and coupon sites, ask about rewards programs and discount cards at your favorite stores, and keep an eye out online for promo codes you can use while shopping.
#3 Learn a New Skill
Home and car repairs can be some of the biggest expenses a household has. One way to cut down on the cost of repairs would be to learn a new skill yourself.
For example, learning how to change your own oil and filters saves you hundreds of dollars in a year on oil changes.
#4 Make Your Own Cleaners
Here's an environmentally-friendly and convenient way to save more money. Household cleaners in the house often contain chemicals that are hazardous when released into the air.
Not to mention their cost. To eliminate both you can learn how to make your own cleaners. Often using things you have in your pantry, you can keep your house up to par without all the pollutants.
#5 Cook at Home
Families waste a lot of money every year on eating out. Though it can be a great way to bond with your loved ones, you can cut your food expenses immensely by cooking at home. You can make the moment just as precious by having everyone pitch in with new recipes.
#6 Visit the Library
Instead of heading to the movie theater or to the game store to purchase the latest video game for your children, you can save on entertainment costs by visiting your local library.
Whether you know it or not, the library has a lot more than books. Some of them have current DVDs, video games, and audiobooks you can check out for a few days.
They may also have some free events you and the children can participate in on the weekends.
#7 Look for Freebies
From free samples of your favorite products to free community events, there are a lot of opportunities to get things you need or participate in things you like without breaking the bank.
Check online for promotions on free products. You should also check your official city page to learn about events coming up in the community you might like to attend.
Being frugal doesn't mean you're going without, it simply means you're learning how to get what you need out of what you have.
Those who learn to lead a more frugal lifestyle find that they are less stressed and in less debt than those who don't. You can start by creating a budget and then using the above-mentioned tips to lower your overall costs.