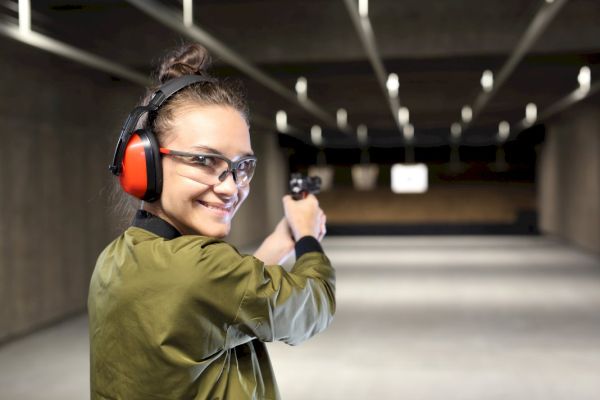 Starting a gun shop and shooting range business can be a very profitable endeavor, but it's important to do your homework before you get started.
There are a number of things to consider when opening up this type of business, from the cost of starting up to the types of permits you'll need.
This article will walk you through the entire process of starting your own gun shop and shooting range business.
Choose the Perfect Location
The first step in starting your gun shop and shooting range business is to choose the perfect location. You'll want to find a spot that's easily accessible and has plenty of parking.
Additionally, you'll want to ensure that your Shop complies with all zoning laws. You can check with your local zoning office to see if there are any restrictions on this type of business in your area.
This is an important step, as you don't want to run into any legal problems down the road.
Get the Necessary Licenses and Permits
With any type of business, there are always going to be certain licenses and permits that are required to operate legally.
The same is true for a gun shop and shooting range business. Depending on the state that you're in, the specific requirements may vary, but there are some general items that you'll need to take care of.
For instance, you'll need to obtain a firearms license, as well as a business license. You may also need liability insurance to protect your business in case of accidents.
Create a Business Plan
Creating a detailed business plan is essential to the success of your gun shop and shooting range business. This document will serve as a roadmap for your business and help you attract investors and secure funding.
Your business plan should include an executive summary, company overview, market analysis, product or service offerings, marketing and sales strategy, financial projections, and management team bios.
Choose the Right Retail Management System
A retail management system is a software that helps businesses keep track of their inventory, sales, and customers.
It is important for managing a gun shop and shooting range business. There are many retail management systems on the market, so choosing one that is right for your business is important.
You should consider the following factors when choosing a retail management system:
Ease of use: The system should be easy to use and understand.
Features: The system should have the features you need to manage your business effectively.
Cost: The system should be affordable.
Customer support: The system should have good customer support in case you have any problems.
Stock Your Shop With the Right Products
The next step is to stock your shop with the right products. You'll want to offer a wide selection of guns, ammunition, and accessories.
You can buy inventory from wholesalers or manufacturers. You can also consider consignment options, where you only pay for the items when they sell. This can help you save money when starting out.
Get Your Guns Insured
It is important to get your guns insured. This will protect you in case of theft or damage. Contact a reliable gun insurance company to get a quote and find the best policy for your needs.
You can also check with your business insurance agent to see if they offer gun shop and shooting range insurance. Not all policies are created equal, so it's important to compare rates and coverage before you choose a policy.
Promote Your Business
Once everything is up and running, it's time to start promoting your business. There are several ways to do this, such as advertising in local newspapers or online, setting up a website, or handing out flyers in the area.
You'll want to ensure that potential customers know about your shop and what you offer. Promoting your business is an ongoing process, so you'll need to be creative and come up with new ideas on a regular basis.
Bonus Tip: Join a Gun Association
Joining a gun association is an excellent way to network with other gun shop and shooting range owners, as well as stay up-to-date on industry news and trends.
There are a number of different associations to choose from, such as the National Rifle Association or the Sporting Arms and Ammunition Manufacturers' Institute.
Starting a gun shop and shooting range business can be daunting, but it is possible with the right planning and preparation. By following the steps outlined in this guide, you'll be well on your way to opening your own successful business.