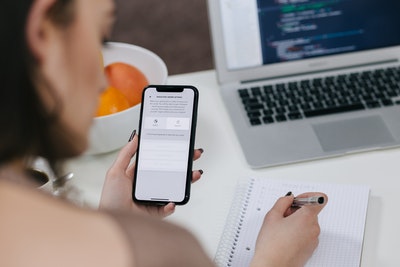 With so many options and new solutions introduced daily, selecting the best-automated dialer is difficult, isn't it? Here, we'll discuss some of the most critical factors to consider while selecting an autodialer.
Although the telephone was invented 144 years back, autodialers did not enter the commercial market until the early 1940s, to be precise.
When telemarketing remains one of the most successful methods for lead generation as well as client outreach in 2020, the autodialers' function will undoubtedly be significant.
If you're in charge of a telesales team or cold calling is the most profitable channel in your whole sales process, chances are you're on the approach of acquiring a competent autodialer.
Tips When Considering an Autodialer for your Company
Assuming you already have a good understanding of autodialers, let's continue and see how you may make a better-informed decision and be satisfied with your selection.
#1 – Create a List of Any of the Features That You Will Require
When you know precisely what you want, life becomes significantly easier. It also pertains to the business world. To begin, create a new document and list the present issues your business is facing, as well as how acquiring an autodialer would address those issues.
Apart from that, start a list of all the characteristics that are critical to your business. I understand that this might be time demanding, but ensure that you devote sufficient time to it.
Only after finishing this work will you have a firm grasp on the sort of autodialer that is most appropriate for your organization and the specific features to search for.
How large is your company and who are your clients?
If you run a firm with several agents, you almost certainly have a sizable client base. If such is the case, you must always use a predictive dialer, since this ensures that no agent is idle for an extended period of time.
On the other hand, if you're a tiny firm or a relatively young organization with minimal resources, you may begin with a progressive or preview dialer. The great thing is that you really can always change systems if your present one no longer meets your needs.
What calls are your organization is planning to make?
This is another critical factor to consider when choosing an autodialer because if your objective is to contact as many individuals as possible without missing a single call, a progressive dialer would be something to consider. If your calls are for cold calling or telesales, putting in a predictive dialer will become a significant benefit.
How Much Money Capital Are You Willing to Put Up?
Autodialers are available at a variety of pricing points. They range in price from $15 per user per month to $160 per user per month. It is entirely dependent on the capabilities they provide.
If your budget is limited, you should look for an autodialer that fits your criteria as closely as possible while being cost-efficient. On the other hand, if you don't have any financial constraints yet the program includes so many functions that you'll never use even half of them, what's the point of purchasing it?
Is there a CRM built into the software, or should you incorporate your own?
It is an essential feature to search for in an autodialer because when you are living in a perfect world, an autodialer would include a CRM.
However, if you haven't been fortunate enough to discover software that combines an autodialer and a CRM, your best choice would be to stay with one that has an open API, allowing you to easily incorporate it with your preferred CRM or any other program you may require.
After you've put together a list of all the software features you want and addressed the preceding questions, the next step is to do an Internet search for dialer software that meets your organization's criteria, thus bringing us to the second item on this blog post's to-do list.
#2 – Conduct Research Using Google and Comparison Software Websites
The Internet provides us with limitless options for information retrieval. For some, Google is their first port of call when conducting a search. Therefore, navigate to Google and enter the phrase "the best dialer software" in the search field. Numerous websites will appear on the search result.
Not only should you research the most popular firms, but you should also read reviews from actual consumers.
#3 – Create a Vendor Shortlist for Dialer Software
After identifying several industry leaders, it's time to compile a shortlist. Include five to ten alternatives and then progressively reduce the list down to the ones that most intrigued you.
Contact each vendor you've chosen, take as much time as you can to ask questions, and arrange a product demonstration.
Don't forget to include both the advantages and disadvantages of each candidate before doing a comparison.
#4 – Make sure that you perform extensive product testing
All of these features, special deals, and other advantages appear wonderful on the websites of software companies, but how can you be certain that the solution they give will work as intended for your organization? In this situation, you should contact the software provider and request either a video presentation of the program or a free trial.
Numerous software businesses provide a free trial version of their products on their websites, so this means that you have 7-14 days to thoroughly evaluate the system and determine whether it is user-friendly, practical, and usable.
Simultaneously, compile a list of queries to send to customer support. That is right. Evaluate their client service. If the product is a fantastic fit but the support crew is abysmal, you may encounter several issues in the future.
Make an attempt to contact them in a variety of ways and at various times of the day. E-mail them, phone them, chat with them, or contact them on their social media pages and observe their response time, the accuracy and detail of their responses, and, most importantly, their knowledge of their product from A to Z.