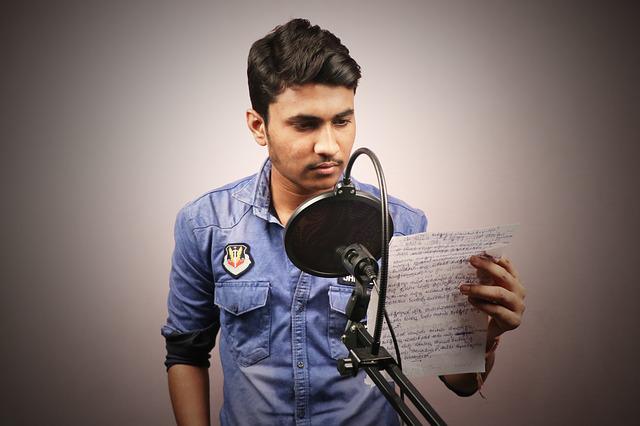 Did you know that after watching a brand's video, approximately 75% of online consumers are more likely to purchase a product or hire a service?
That said, businesses need to have high-quality voice-over videos to introduce their company and product and for marketing purposes.
Whether you are looking for professional voice-over services for narration, telephone, e-learning, broadcast, or any other project, finding a reliable recording studio that can provide you with quality voice-over recording is important.
However, before you go looking for a voice-over studio, it is essential to understand the importance of voice-over recordings.
Here are some of the most important benefits.
1. Improve Brand Image
Listeners are always left with a lasting impression of good voice textures. It aids audiences in remembering a video and brand for several days.
However, these services are required for your brand to create such an engaging voice-over. In other words, if you want to improve your brand image and build a good reputation in the industry, consider investing in quality voice over recording.
2. Create a Good First Impression
When it comes to online videos, the first few seconds are crucial. You have less than ten seconds to make a good first impression on your viewers. After all, if your video doesn't grab attention from the beginning, there's a high chance that people will stop watching it.
Luckily, these services can help you make a good first impression. With the help of a trained and experienced voice actor, you can easily engage your audience from the start and keep them hooked until the end.
3. Boost Engagement and Sales
Engaging videos always perform better than boring ones. Studies have shown that video content with engaging audio can increase conversion rates by as much as 80%.
If you want to boost engagement and sales, consider investing in quality voice-over recordings.
4. Enhance Video Quality
When it comes to training videos and product demos, clarity is important. After all, you want your employees and viewers to understand the information you are trying to communicate.
Hiring a pro can help you enhance the quality of your video. With their help, you can ensure that your video is clear and easy to understand.
5. Save Time and Money
Do-it-yourself recordings may seem like a good idea initially, but they can cost you more in the long run. Not to mention, they can also be very time-consuming.
So, if you want to save time and money, consider investing in professional studio-recorded voiceovers.
6. Reach a Global Audience
With professional voice services, you can easily reach a global audience.
all, many artists can provide you with recordings in different languages. Therefore, if you want to expand your reach and tap into new markets, investing in it can be an ideal choice.
7. Get Expert Advice
When you work with a professional voice studio, you will get quality recordings and expert advice.
They can help you choose the right voice for your project. They can also provide you with tips on how to produce high-quality recordings.
8. Adds Credibility
In today's competitive market, it is important to establish credibility. After all, people are more likely to do business with companies they can trust.
A skilled actor can help you build trust and credibility. With their help, you can easily convey your message in a trustworthy and professional manner.
Conclusion
Overall, investing in quality voice recordings for your business offers many benefits. Not only can it help you improve your brand image and make a good first impression, but it can also boost engagement and sales.