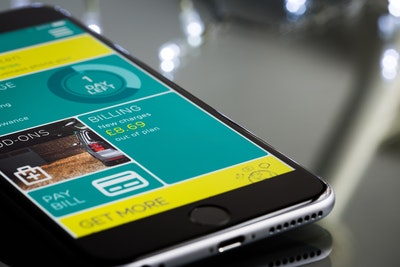 Having a well-thought-out branding strategy is even more important for your NYC business in the current extraordinary times.
The COVID outbreak has changed the way customers think about their preferences and make purchase decisions.
While the fundamentals of branding remain the same, the 'how' needs to be seen differently. As such, businesses should start thinking about brand building seriously.
Here are the top 3 reasons you should start working on your New York brand-building:
Consumer Experience Is Your New Competition
The digital transformation that accelerated post-pandemic led to a drastic change in consumer expectations. The present-day customers don't just expect seamless digital transactions.
Instead, they want anticipated personalized experiences. Customers expect companies to recognize their personal preferences and offer them tailored services.  As such, businesses need to place their data and technology at the heart of their organization.
It is obvious for you to get boggled up in determining what you should do. Employing a reputed branding agency NYC for seeking assistance can be significant here!
The experts are well aware of the market and can help you create the best branding strategy to win maximum consumer satisfaction.
Great Brand Values Are Important
The global pandemic has compelled people to donate and give their time to social issues. And they expect brands to do the same. The EY research shows that consumers prefer purchasing from brands that stand for sustainability, social responsibility, and ethical sourcing.
So, to win more brand loyalty, make sure your New York business adopts specific brand values that interest your consumers. Moreover, make your audience understand how your company solves a particular social problem. For that, having a solid brand-building strategy in place is crucial.
Consumer Wellness, Lifestyle & Health Takes The Spotlight
Besides the demographic shifts, consumers are now concerned about their health more than ever. Hence, it affects their decision to choose brands that support their lifestyle, health, and overall well-being.
According to a recent Mckinsey report, consumer interests and purchasing power continue to rise in the health and wellness industry. Further, it defines six dimensions people care about – fitness, nutrition, general health, sleep, appearance, and mindfulness.
For instance, a tech company should ensure that its tech offerings do not exploit addictive psychology.  As such, every business regardless of their industry will have to adapt to this new trend.
There's indeed no definitive answer to how you can affect your customers' decisions. However, failing to do so can make you lose a large part of your following.
The Final Say
Building a brand is essential for your New York business, but its vitality seems to have increased in the post-pandemic times.
As said, consumers' needs, expectations, and preferences have entirely changed. This has ultimately caused businesses to change their brand-building strategies.
So, take note of the above considerations and create a strong branding strategy for long-term business success.