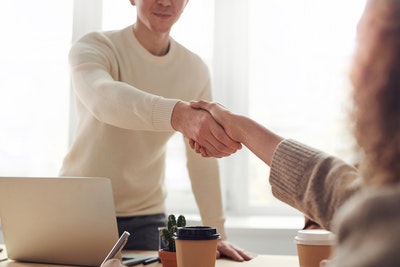 Every successful organization builds its business around the customer. The organization earns the loyalty of the customer through unprecedented customer experience.
A survey conducted a few years back revealed that 84% of consumers feel their experience with a company is equally important to the service or product the company provides.
Hiring an insurance tech company like Kanopi cover can take customer experience to the next level and thus strengthen client relationships.
Read on to find out more.
Newer Channels of Communication
For an organization to build better relationships, communication is vital. Insurance technology has enabled organizations to add newer communication channels to the traditional setup. Earlier, insurers engaged with consumers only during renewal or addressing a claim request.
Today, clients can communicate with the company 24/7 and clear all their queries. For instance, if you have any questions for your small business, it only takes a smartphone app to resolve the issue. Insurers provide hybrid communication (human and artificial intelligence) and take a multi-channel approach with the help of the insurance technology provider.
Addressing Customer Needs Precisely
Strong relationships are primarily dependent on the accuracy of product offerings and services. Insurance technology allows organizations to gather data from all client-related activities. By extracting relevant information, insurers use the data to build customized insurance covers for clients.
The data is also used to optimize the customer experience. For instance, the application pre-fills information that has already been obtained from the customer, thus saving their time and effort.
As a result, clients develop trust and become more willing to share relevant data.
Use of Artificial Intelligence (AI)
AI-enabled tools are integrated through the insurance process. The tools allow greater efficiency, accuracy, and speed of the procedure. For instance, the time is taken for the claims process, and its accuracy is modified significantly with the help of AI tools such as deep neural networks and advanced computer vision.
As a result, customers are more satisfied with the insurer. Since AI increases productivity, the organization may use the time to strengthen customer relationships.
Personalized Services
From offering customized insurance at an affordable rate to enabling personalized communication with clients, insurance technology aims to address every customer's specific requirements. Personalization brings customers closer to the company. Insurance technology makes it easier for clients to engage with the company and establish strong relationships.
Automation of Business Processes
Insurance technology from experts like Kanopi cover makes the work of insurers easier by automating the internal processes. Automation leads to redesigning of business processes and thus enables greater efficiency and better workflows. Automation may also result in innovative ideas that can ultimately add value to the overall business.
Automation increases the business's profitability and rectifies mistakes that may have otherwise caused inconvenience to customers. Automation streamlines the business to ensure greater acceptance from the customer.
Conclusion
Chatbots, smartphone applications, drones, etc., are some of the latest technology tools redefining the insurance sector. An insurance technology company helps you tap into some of these latest technology trends and thus build strong client relationships.