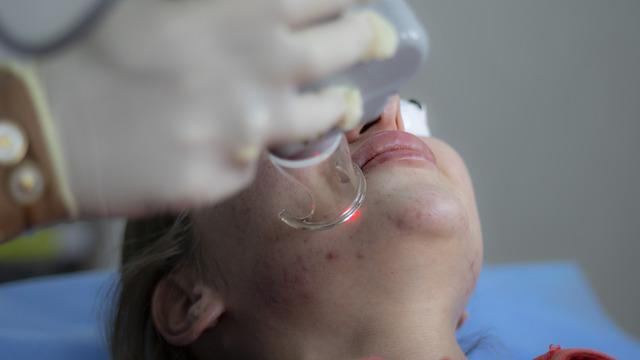 There is now somewhat of a scarcity in the sector as a direct result of the ever-increasing demand for dermatological treatments and operations. One may thus assume that new patients will form a queue at the entrance of each and every medical office, waiting for the opportunity to consult with a physician.
Sadly, the truth of the matter just does not hold up to such interpretation. Even though someone could be seeking a cosmetic or medical dermatologist, this does not always indicate that they will stumble into your practice. at the very least, not without some assistance.
A significant portion of the rise in demand for these professional skin care solutions may be attributed to the significant rise in the number of cases of skin cancer, in addition to the recovery from the most recent economic downturn.
People are finding that they have a little bit more money to spend, and many are taking advantage of the situation by undergoing one or more cosmetic procedures.
Making a Name for Yourself in the Field
As a result of the ongoing shift in patient expectations, the sector has undergone a transformation. It is no longer sufficient to earn a reputation as a trustworthy dermatologist in one's immediate neighborhood at this point.
Patients are seeking much more, which is why a growing number of younger physicians are opting to work in multi-physician settings so that they may contribute to comprehensive solutions. In addition to providing services in the field of aesthetic or medical medicine, many practices often provide a variety of spa treatments and other amenities.
Consolidation of this sort within the sector is undeniably well-established at this point, but the fact remains that many doctors do not find this to be the most attractive choice. There are a significant number of dermatologists who would rather run their own practices and be in charge of the overall course of their offices.
How exactly do you differentiate yourself from the many other dermatological practices? How do you manage to keep one step ahead of everyone else in your city?
Your marketing plan has to focus on reaching people in your immediate area who are prepared to take the next logical step and schedule an appointment. You may use these marketing methods to bring your business in front of potential patients, whether those individuals are searching for cosmetic treatment or require emergency access to a medical specialist.
When properly executed, marketing for dermatology has the potential to assist in the acquisition of new patients, the maintenance of existing patients, the expansion of awareness regarding the location of your clinic, and the generation of additional income.
Figure Out Your Course of Action
The first step in the marketing process is to make an accurate assessment of your present skills, needs, and objectives. Establishing your value proposition is the most effective method to get started. This is a brief explanation (using as few words as possible) that explains why a new patient should choose you above the other options available.
Do you treat medical dermatological conditions, or do you only concentrate on cosmetic and elective procedures? Are you willing to work with a greater number of insurance providers than everyone else in the neighborhood? Do you have a significant amount of experience, or do you conduct particular surgical procedures that a lot of other practitioners don't?
Whatever it is that sets your practice apart from others in the industry, this aspect will serve as the foundation for the remainder of the marketing process.
Online Communication with Potential Patients
Although there are a number of successful offline ways that can be used to advertise your dermatological business, the possibilities and strategies that are available online may deliver returns on investment that are both quicker and higher.
On top of that, the number of individuals who use their mobile devices to identify local companies and services is continuing to rise at an exceptionally fast rate, and these approaches can also have an influence on this channel of communication.
Through the use of our mobile devices, we are able to have instant access to the information that we want whenever we have a question.
Putting effort into developing your web marketing techniques can assist guarantee that potential patients find your office when they are looking for a dermatologist online, whether they are looking for the nearest or the best one.
Beginning the process of building your reputation online.
Your efforts in marketing can help you establish an asset that is invaluable: a good reputation. It doesn't matter how your potential patients first hear about you; the likelihood is that they will look into your practice online and read what others are saying about it on social media and other websites.
Social media platforms are not venues in which users may stand behind a digital podium and yell at large groups of people. Instead, it is a venue through which you may engage in conversation with patients and demonstrate to the outside world how your office actually operates.
Being more outgoing and actively participating in the community is the key to success here. Therefore, it is imperative that you make use of the aforementioned channels in order to create your reputation.
To begin, optimize your social networks by using photos that are branded correctly, posting frequently, and providing prompt responses to comments.
It is imperative that you never lose your composure and always take the high road, even if you discover that someone has published a negative review about their experience on your website.
Do not engage in a comment battle with them, accusing them of lying or misconstruing their claims. It is far more essential (and effective) to use this as an opportunity to build your public image as someone who cares about every affected person and is willing to work with people – even frustrated people – to ensure that they are getting the results they expect. This will allow
you to build your reputation as someone who truly cares about every patient and is willing to be flexible.
Please keep your local listings up to date.
Google My Business is a service that is supplied by the search engine in order for small companies to have the ability to have their information listed in the correct manner. This is the platform that will get you listed on Google Maps and will assist you in beginning to rank for local searches.
In a very literal sense, it is a technique to direct prospective patients straight to your front door.
In addition to this, you need to check that the schema markup on your website has been correctly implemented. This will ensure that crucial contact information is visible to Google so that it may be displayed in the search results when it has been indexed.
People won't even have to click on your listing to see your contact information if you include it in your schema markup. This is because people may include information like their address and phone number.
Beginning Making Use Of Online Promotions
There are many different strategies that are efficient that you can use to advertise your company and start creating interest in your profession.
Promotions in the social sphere are examples of promotions that are not uncommon and are well recognized. Simply said, a business will give out some sort of reward in exchange for a user following them on social media or liking one of their posts. The fact that this might be a useful initial step in the process of developing awareness of your office does not mean that it is sufficient anymore.
There is more that can be done in terms of social promotions for your dermatological clinic if you want to start seeing some real momentum. Try approaching them with the proposition of joining your email list rather than just requesting a simple "like."
You may ask them to share a link to a particular landing page that features an advertisement for a new or discounted skin treatment. This degree of engagement may prove to be far more beneficial for your overall development in the long run.
Press releases: The distribution of a press release might be assisted by using one of the many internet services that are available. This is a straightforward method for bringing attention to the modifications and advancements that have been made to your practice. Spread the word globally about this knowledge in order to garner a bit more interest from the people in your town.
Involvement in the local community You may raise awareness about your profession by taking part in local gatherings and pursuits, particularly those that are organized around topics such as personal cleanliness, skincare, and health in general. You will be able to make people aware of your existence and provide them with a cause to consider you first.
Make it Simple for Them to Share Their Wonderful Experience
It is unfortunate, but true, that if someone has a terrible experience with a medical provider, they are likely to immediately head straight to every social platform where they've ever registered an account and explain in excruciating detail exactly why they did not care for their experience. This is likely to be done on every single one of those platforms where they've ever had an account.
On the other hand, if they had a positive encounter, it is really probable that they will simply return home and take pleasure in the outcomes of the treatment.
You need to make it simple for them to tell others about the positive experiences they've had working at your business.
Make sure that you make it apparent how much you appreciate the work that they are making on your behalf, and give them some options as to where they may submit a nice review. Don't ask them to make anything up; simply get them to talk about the kinds of things that have happened to them.
Integrate the Feelings and Memories Into the Brand
When a patient enters your office for the first time, they are going to pick up on every subtle detail (whether they realize it or not).
You have a responsibility to ensure that they have the most positive experience possible.
This implies that everyone in the workplace has to have an understanding of how the experience is a component of the brand, as well as how their individual actions might contribute to those essential evaluations and face-to-face contact with other people.
If you can do this yourself, you don't need to hire a marketing company, do you?
After you have decided on your objectives and standards, the next step is to determine the specific means by which you are going to achieve your objectives. The majority of the components that were covered before may be carried out by anyone without the requirement of any additional skills; nevertheless, this is not always the case.
Taking care of every aspect of a dermatological marketing strategy needs a wide variety of abilities, including writing, collecting statistics, event organizing, and keeping up with social media. These are just some of the skills that are required. You could have someone in the workplace who can manage your Facebook account, but you might not have somebody who can establish an SEO plan or monitor your reputation online.
You will have to collaborate with other people if you choose to outsource your marketing requirements; but, an agency is more likely to have access to the resources and skills required to create your internet presence and begin expanding your practice than you are on your own.
You may capitalize on the growing interest in dermatology by putting your website and social networks in front of potential consumers. The need for dermatologists of high caliber is expected to continue to rise over the next few years. When you begin your efforts on a small scale, maintain consistency, and seek the advice of experts when necessary, you will quickly begin to see some actual effects of your efforts.
More than 8000 practices and a wide variety of national organizations have put their confidence in the digital marketing services offered by BrandLift Med Digital Marketing. BrandLift Med Digital Marketing is a market leader in the healthcare industry.
Collaborating with an organization such as BrandLift Med Digital Marketing, which has shown skill in implementing the techniques and methods discussed in this article, might be beneficial to the growth and survival of your dermatological practice in a business that is notoriously cut-throat.