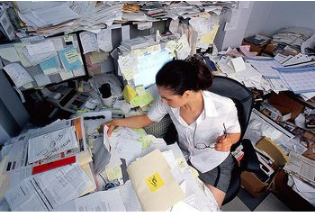 Is there too much physical clutter in your office?
Embracing the latest digital trends could be the solution. Much of the traditional clutter found in offices don't need to be there now that it can be done virtually. The web has also made it much easier to find people who will take away your unwanted possessions.
Here are just a few examples of ways to use digital technology to declutter your office.
#1 Go paperless
There's very little use for paper in today's offices. Most files can be stored and shared digitally. Rotas can be shared via apps like WhatsApp and accounting can be done using the software. The likes of DocuSign have even made it possible to sign contracts digitally.
Switching to a digital system could mean making digital records of all your paper documents. Notify any companies that you have paper-only contracts with that you want to switch to a digital system and see if they can provide a new digital contract.
It's possible you may already have digital copies of files you created on your computer system – if not you can always scan these documents.
Getting rid of paper in your office could make a significant difference when tackling clutter. You may even be able to get rid of filing cabinets and folders once used for storing physical documents. On top of saving space, you'll also save money by not having to buy paper, plus you'll be saving the planet by combating deforestation, which could help with your public reputation.
#2 Download e-books
Whilst going paperless, consider also converting any literature you have to a digital copy.
Ebooks tend to be cheaper than physical books and it's possible to share them so that multiple people in your office can read them. Lawyers and professors could particularly benefit from going digital when doing research.
#3 Switch to virtual printing and postage
It's possible that you may have no need for printing after going paperless, however, some companies may still need to send customers physical bills and newsletters, particularly if some of your customers are older and not computer literate enough to receive digital bills.
In such situations, outsourcing a company to do your printing and postage could be a solution. There are many of these virtual printing companies out there – you simply send them the file you want to print and the address you want to send it too, and they handle the printing and postage for you.
This could allow you to get rid of your printer, paper, envelopes, ink and any other supplies related to this process.
Outsourcing printing and postage services can also save you money by not having to buy your own supplies and it can save you time by not having to manually print, package and post documents yourself.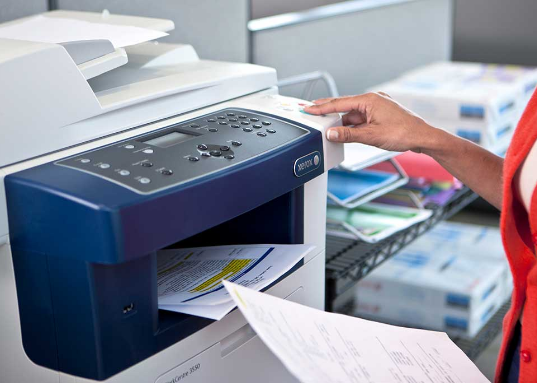 #4 Set up a virtual mailbox
When it comes to receiving a post, you can also digitize this process. Virtual mailbox companies like Anytime Mailbox can collect your physical mail for you. This can then be forwarded to you if it's a parcel or private letter, or you can get them to open it and send you a digital copy.
Virtual mailboxes have many other advantages beyond preventing clutter made by physical mail. Many of these companies are located in prime locations and using their address for mailing can make it look like your company is based in a city center, giving you a more professional edge.
If you work from home, it could also prevent you from having to give out your private address to clients and suppliers.
#5 Use a VoIP system
You can also get rid of your company's phones. A VoIP (Voice Over Internet Protocol) system allows you to take calls digitally. The likes of White Label Unified Communications allow you to do this over a range of devices so that you can take calls on your computer or on a laptop or on your smartphone.
This has numerous advantages other than saving some desk space. A VoIP phone system could help you take calls to your landline whilst out of the office as you can link it up to multiple devices – this could prevent you missing important calls and could even help you to generate more business.
It can also allow you to centralize all communication in one place so that you're more easily able to switch between emails and phone calls. Just make sure that your internet connection is strong on each of your devices so that your call quality is good.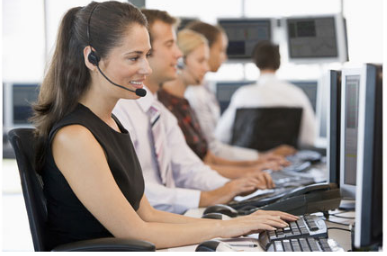 #6 Sell your clutter online
When it comes to actually get rid of your clutter, the internet can be a great help. There are many sites like Gumtree and Craigslist where you can sell your unwanted possessions, whether it's filing cabinets or old desks. Buyers can pick these items up from your office, saving you the hassle of having to take them to a second-hand shop.
As for items like books, you could find that you earn more by selling online than you would do by going to a bookstore. This is especially the case with rarer books – sites like Blackwell online bookshop can value your books for you and buy them.
Meanwhile, when it comes to items that are damaged or too old to flog, there may still be the option of selling them for parts. There are many companies online that will take your broken computers, phone, and printers so that they can take them apart and sell any working components to repair services.
It may even be possible to scrap an old wooden table or broken chair for cash via an online recycling company. All in all, the web could make decluttering simple and profitable.
So what are you doing to clear up the clutter in your office?