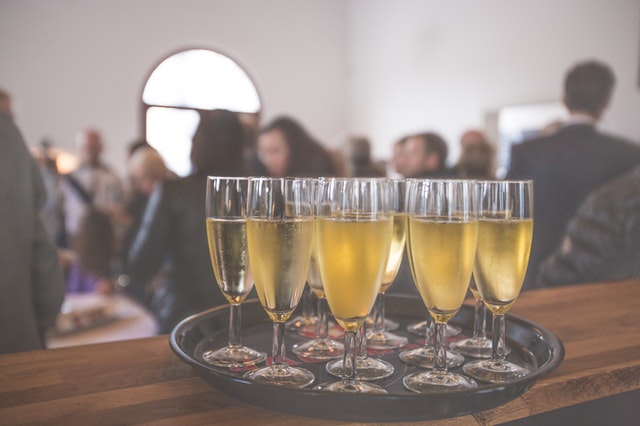 Networking is the backbone of a business. Whether big or small, almost every company holds yearly business events like conferences, summits, or trade shows to interact and grow.
During these business events, organizers allow attendees to engage and inspire each other with their stories, experiences, and knowledge. A business event also helps a firm or a company maximize its revenue. As per the Houston Chronicle survey, 83% of corporate marketers rely on events to drive sales.
However, planning and successfully executing a business event to celebrate special moments or catalyze business goals can be challenging. Most business owners prefer hiring event organizers to provide exceptional service and deliver a successful business event to expedite the process.
On the other hand, some professionals like doing things independently and creating a team by picking members from each department to collaborate and host events.
The planning process can stress you no matter what option you choose for your next business event. A lot goes into planning a successful business event that all stakeholders appreciate. From choosing the right space to arranging desirable food and drinks, you need to consider several details to succeed.
Here are some amazing tips that will simplify the task at hand and help you plan a successful business event:
1. Book the Ideal Event Space
The first step to hosting an ideal event is finding the right place.
Compare and contrast several available options before you decide to rent event space for your corporate event professionally. Consider a corporate venue that allows ample parking space to host your guests, features a corporate vibe, has strong Wi-Fi signals, and has little noise pollution or informal crowd interaction.
2. Envision What Success Looks Like
To decide what takes place at the venue, you need to envision a successful business event. Think about the goals and objectives you are planning to achieve from this corporate event and decide accordingly.
A vision will help you invite the right people, order the right tools and instruments, decide on the ideal menu, and plan the right activities.
3. Create an Event Timeline
Knowing what takes place and when during the corporate event can help you book audio and visual aids.
An event timeline will also help you invite the right people at the right time to host a particular number of people at one time without creating chaos. Hire the right people to help you plan this timeline and execute it.
4. Understand Your Audience
Several factors determine the success of a business event, but the part you majorly want to focus on is the audience.
To impress your guests, you need to satisfy their needs. Identify your target audience, decide how you will reach them, understand their likes and dislikes, and plan an event around these guidelines to ensure its success.
5. Design a Strong Marketing Plan
Invest in designing logos and pamphlets to create awareness through social media, print, or website, and perhaps craft custom flags to show off the company logo and promote your brand. You can also make invites, gift bags, and promotional items for guests to enhance the professional vibe and status of the event.
A business product or service is not the only thing that needs to be marketed to an audience. It would be best to create a strong marketing strategy to get the word out. When hosting an event, you need to ensure that the news reaches the proper authorities.
And what can help you spread the word? Marketing. It explains why 96% of event creators live to reach more audiences and garner maximum favorable responses. Marketing your event can also help you create an overall theme to attract the audience.
Invest in designing logos and pamphlets to create awareness through social media, print, or website. Make invites, gift bags, and promotional items for guests to enhance the professional vibe and status of the event.
6. Estimate a Realistic Budget
When planning an event, you need to have a realistic idea of how much money your business can spend.
Once you have finalized an ideal budget, you can better decide what venue to choose, what decor to invest in, what menu to cater to, and what entertainment options to plan. When working within a budget, most event planners struggle to minimize the cost of the event.
If you face a similar situation, look for deals and discounts, hire freelancers and part-time workers and make bookings in advance to save costs and avoid last-minute surprises, mishaps, and additional spending.
7. Hire Professionals for the Job
You need to hire photographers, caterers, entertainers, and security guards. When planning a corporate event, you need to ensure the staff you hire is professional, courteous, and experienced with excellent references.
Hiring the wrong people can jeopardize your event, eliminating troublemakers and untrained staff.
8. Invest in a Backup Plan
What if you are hosting an outdoor event and it starts raining on the event day? What if the food and drinks you ordered arrive late or cold? What if your entertainers get sick and can't make it to the event? Event planner experts recommend doing extensive research to take care of all potential problems to nip them in the bud before they arise.
However, there is still a great deal of uncertainty surrounding your business event. Something can always go wrong. Therefore, invest in creating a backup plan for unexpected scenarios so you are never caught off guard and are always prepared for the worst.
9. Appreciate Your Sponsors
Almost every corporate event collaborates with sponsors to generate money for the event. It would help ensure that your sponsors felt appreciated before, after, and during the event. Some ways to pamper your sponsors are:
Provide them exclusive benefits.
Give them early access to activities.
Preserve a special seating area for them.
Offer discounts on products and services.
Display sponsor branding throughout the event.
10. Ask for Feedback
How do you know that your corporate event was successful? Feedback. Constructive criticism does not hurt but helps you plan better for the future. Remember to collect feedback from your staff and attendees to understand what each stakeholder liked or disliked.
This feedback will also help you improve to elevate the event experience.
Conclusion
Planning a successful business event can be stressful. However, the tips mentioned above can help minimize the stress by creating a to-do checklist that can simplify things significantly.
From entertainment and food to the guest list and seating arrangements – these steps can help you host a fantastic business event. Regardless of all your preparation and planning efforts, it would help to remember that several external factors are out of your control.
So do your best and leave the rest to fate. Hopefully, your efforts will not be in vain.