Any business cannot survive without making a considerable amount of effort to understand what its customers need.
Enhancing the customer experience is one of the most ideal ways to gain new customers as well as retaining the loyalty of your existing customers.
According to the 2015 Global Data-Driven Marketing Survey by Teradata Corporation, only 41 percent use customer engagement data as a part of their marketing strategies.
And despite this, marketing experts still neglect customer needs and preferences before and after they make a sale. In fact, the biggest barrier here they lack an understanding of what their customers need in the first place.
If you're facing a similar situation and struggling to understand what your customers need, read on.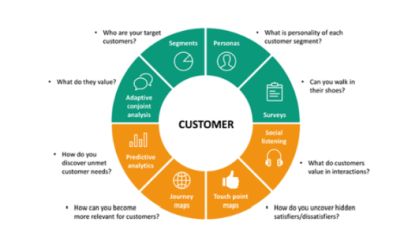 Top 5 Techniques to understand your customers' Needs
76 percent of customers expect that the companies will understand their needs.
Have you ever wondered what's the reason behind that?
The more as a business you know your customer the better it will be for you to understand what they need and design your products or services accordingly. In order, you need to understand your customer to:
Provide better and faster resolutions  — The only thing customer wants is someone to solve their problems in real time. Once you've identified the needs of your customers, you will be able to provide them with effective support.
Enhance your product or service offerings — A thorough customer research will ensure you understand the real motive behind buying a specific product or a service. Once you get to know that, you can design your USP in a way that will appeal to the customers who are looking for a solution to their problem.
Reduce the need for resolving customer issues — If you effectively understand the needs of your customer, there are higher chances you will design the product or service in a way that has minimal to no gaps and helps them effectively meet their problems.
Let's take a look at how will you achieve this goal:
1. Apply intelligent techniques of customer engagement
A great customer experience is more valuable than business revenue. Engaging with your customer is crucial to an optimum customer experience.
Thanks to the advancement of technology, we now have access to tools like Messengers, which allow us to directly connect with our customers. In fact, tools like Drift allow you to connect with your customers as they browse through your website.
Further to this, nothing can beat customer development. If you can get into a call with your customer, you will understand what their pain points are, the current challenges they are trying to solve, and what they need.
Alex Turnbull, the Founder of Groove, gets into regular calls with customers to understand what they need. In those calls, he tries to understand what his customers like or disliked about his products.
This has helped him in enhancing the onboarding process and as a result, his unsatisfied customers turned into satisfied customers over time.
As you work towards engaging your customer, think of this as a two-way journey during the initial stages. Encourage your customers to share their opinions or feedback on how you could serve them better or what changes in the product could lead to their overall satisfaction.
A good way of doing this is by adding a customer survey to your email drip.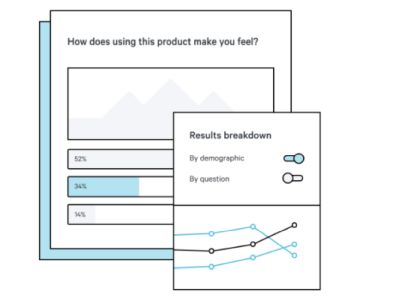 2. Create solid buyer personas
A study by Netprospex revealed, carefully defined buyer personnel resulted in a 171% increased in marketing-generated revenue and a 100% increase in the number of pages visited.
But you may ask what is a buyer persona?
It's nothing but a representation of the behaviors and preferences of your customers as they shop and interact with your digital business. In short, it helps you gain a better understanding of your customer. A solid buyer personnel will benefit you in the following ways:
Provides you with a clear idea of who or which market your company is targeting
Helps you prioritize your leads by peeking into the lives and needs of your potential customers
Helps you in creating informative content that allows you to stand out from your customers
There are many templates available on the web to create buyer personas. Alternatively, you can also use Attest's jobs to be done survey template.
It's a template that is based on a framework that was created by Clayton Christensen, the late Harvard Business School professor, and focuses on getting into the heart of why your potential customer buys, uses, or consumes a specific service or a product.
It typically revolves around one question, "What job is your product hired to do?"
3. Generate valuable customer insights from data analytics
Right from clicking on a web page to staying on it and reading through the page, every action tells a lot about customer behavior.
To understand how customers interact with your website, you can use behavior-tracking tools, such as Inspectlet or Google Analytics. These tools will help you gather data on your customers, like the time they spent on each page and the bounce rate.
To understand how customers interact with your website, you can use behavior tracking tools, such as Inspectlet or Google Analytics for better customer experience lessons. These tools will help you gather data on your customers, like the time they spent on each page and the bounce rate.
For example, if your customer had trouble navigating to a particular offer page, make sure that you take the necessary steps to enhance the experience.
Again if there is a page that is encouraging people to stay on that page for a longer time, do quick research to find out what elements on that page are motivating them to stay there.
4. Create a plan for future engagement
Creating a plan for future customer engagement is equally important as much as focusing on your present plan. This enables the customer experience teams to respond to or support the customers in a much better and more effective manner.
Now in order to create a plan for future customer engagement, you will need predictive modeling software that helps in analyzing existing customer data to identify patterns or trends behind decision-making.
Angoss's customer analytics and RapidMiner are two great tools that can help you achieve this objective. They will help you create realistic future models.
Now let's see how predictive modeling will work for your customer strategy. Let's take this situation that you work for a SaaS organization and it wants to alter its product roadmap to predict the needs of its customers.
Observing the behavior data of the customers, you will be able to figure out which product features they have used more frequently and what features they didn't use at all.
Understanding this pattern, you will be able to make a more informed decision on the content strategy and focus only on those topics that are most relevant to your customers' needs.
Further, you need to look at the market trends and research to get a fair idea of what other companies in the same space are offering to a similar set of target audience.
That will help you explore the untouched areas and come up with new features that will meet the future needs of your customers.
5. Think from a customer's point of view
The best way to understand your customer is to step into their shoes and understand what they need.
Wondering if it is possible and how?
Yes, it is possible. Using a simple technique called customer journey mapping, you can create a visual representation of your customer's journey based on certain important touchpoints — what kind of interactions did your customer have with your brand before, after, or during making a purchase?
Let's take the example of Uber. The minor touchpoints, in this case, could be whether the customer downloaded the app and followed Uber on their social media channels. The major touchpoints, on the other hand, will be whether the customer requested a ride or completed the driver's training.
Now once you have determined the touchpoints, explore the points or circumstances that might impact those touchpoints. Now if you observe a pattern that a customer failed to download the Uber app or couldn't request a ride, contact the customer and understand their pain points.
That doesn't mean you will be contacting every customer who failed to download the app or book a ride.
Set a milestone for yourself, such as, if the customer has not logged into the app for the last couple of months, contact the customer through an email or a phone call and understand what made them lose their interest in the app or if they are facing any particular concerns while using the app.
You may also consider creating an email marketing drip that could be specifically focused on re-engaging your customer based on specific milestones.
Conclusion
The techniques and methods highlighted above are just for reference on what could inspire your customer engagement efforts. But always remember that you should cater to what your target audience needs and not just rely on a generic view.
Let us know in the Comments section below what have you done differently to understand your customer needs.
Author bio
Atreyee Chowdhury works full-time as an Instructional Designer and is passionate about writing. She has helped many small and medium-scale businesses achieve their content marketing goals with her carefully crafted content that is both informative and engaging.
She lives in Bangalore, India with her husband and parents. She loves to read, experiment with different cuisines, travel, and explore the latest content marketing and L&D trends in her free time.
You can reach her on Linkedin or write to her at atr[email protected] to discuss your content marketing requirements.