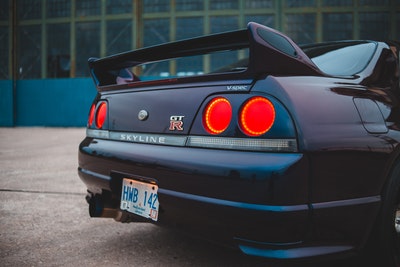 There are several reasons for buying a private number plate. Here is why it makes sense for you to invest in one:
1. Excellent Investment
Data suggests that investment in a private number plate will either hold its value or increase in value with time. In short, it has proven to be a reliable investment.
However, you will need to go through the list of registrations that are in demand in order to get an excellent return on your investment.
For instance, sought-after registrations include those with low numbers such as number 1 or plates that spell out popular occupations or names.
These plates are always in high demand. You have the option of assigning the private number plate to your vehicle or retaining it as an investment.
2. Promoting Business
In a year, an average commuter in the UK might spend up to 4 days in traffic. It is an opportunity for your business to garner the attention of this captive audience. Invest in a special and unique private number to catch the attention of people sitting in traffic.
It will help you grow your brand and make it appear more professional and unique. In order to know more about the creative use of your private number plate, check out our page here.
3. Personalize Your Car
Do you love your car? Would you like to personalize it even more? One of the great ways to truly personalize your car is to invest in a private number plate. A personalized number plate may include your profession, your name, or anything else.
For instance, some people like to use their favorite interests or hobbies when choosing a private number plate. A funny number plate shows that you have an excellent sense of humor.
In short, there is no lack of opportunities for personalizing your car with a private number plate. You can also use them for a memorable gift.
4. Never Forget
If you have a unique number plate, you will find it easily around the car park and not have to waste time trying to remember your number plate again.
If this is your first time learning about personalized plates, check out our About page. Here you can find everything there is to know about the history of personalized plates and different types of available plates, among other things.
If you want to own a personalized number plate but are still hesitant about exactly what you should get, check out our page on choosing a private plate. You'll find a lot of examples of getting started.
How It Works?
It is an extremely simple process. Find the plate you like by using the simple search function. Hit the buy button to make the payment, securely online.
Here is a step-by-step guide on how to order your physical plate and how to assign the plate to a vehicle, and other such things.
Ordering Your Physical Number Plate
After buying your personalized number plate, a certificate of entitlement [V778] will be issued. This certificate gives you permission to own that plate and put it on your car.
However, you don't get a physical plate with the certificate. You will need to buy it on your own from a registered number plate supplier. This registered supplier will make sure that the plates are legal and also correctly fit your vehicle.
Things You Should Know
The registered supplier of number plates will ask for proof of identity. You can provide your driving license for that along with V750.
Registration plates in the UK have to adhere to strict legal standards. You wouldn't want to risk an automatic MOT failure by getting a plate that does not meet legal standards.
You can avoid this risk by ordering your personalized number plate from a registered and reputable supplier. Find number plates for sale at Newreg.co.uk.
Vehicle Assignment
It is not a legal requirement for you to assign a personalized number to a vehicle. The retention document for the personalized number plate is typically valid for 10 years.
It simply means that you have 10 years to assign the number to a vehicle or you can choose to retain the ownership of the number.
If you have decided to assign this personalized number to a particular vehicle, you will need to apply to the private vehicle registration service of the UK government. Here is a complete guide on private number plates – https://www.gov.uk/get-personalised-private-number-plate
You have the option of assigning the number plate to a vehicle instantly online and also by post. Here is a link to know more – https://www.gov.uk/personalised-vehicle-registration-numbers/keep-or-assign
The vehicle to which the number is assigned should be registered with the DVLA. It should also be taxed or have a valid SORN, and be roadworthy.
For the assignment process, a number of documents are needed including an online reference number, a certificate of entitlement (V750), and a retention document (V778).
Once the new number has been assigned to you, the number plates should be put on the vehicle before you take it anywhere.
Get in Touch with Your Insurance Company
You also need to inform your insurance provider of the registration change.
This step should be taken after securing the new private number plate for your vehicle.