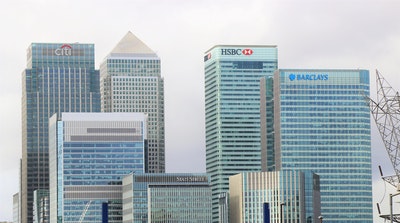 At some point in life, that piggy bank at home will no longer cut it to house your money.
For more reasons than one, you will have to choose a bank account for your money. It sure feels like the grown-up thing to do! Whether you are new to banking or only switching from your current bank, this is not a decision you hastily jump into.
It takes time to review your options and settle on a bank suitable for your usage and personal preferences. Before diving headfirst into finding a bank, is there something you are missing?
Here are seven must-knows everyone shopping for a bank account should know.
Fees between banks vary
The bank industry is one of the largest markets in the world, filled with providers offering competitive rates to entice clients. If you want a new bank, you should know that banks differ in rates.
Different studies report that bank fees are by far the most critical criteria individuals use to choose their banks, so when making your decision compare bank accounts and what they charge their clients.
Ensure you are aware of the bank fees when you receive money, deposit money, take out a loan, and all extra costs involved. Are you within the financial capabilities to meet them? Well, there you go.
Free checking is never really free
If you have been shopping for new banks, chances are you have already come across banks with different rates.
Because banks know how much people hate research and being honest with their finances, they create various offers, and one common one is providing free checking for clients when you make a direct deposit or limit your visits to the bank.
We have got news for you! The free checking is not really without charges because you first need to agree to a minimum balance of $1,500-$4,000, depending on the bank.
Security of funds is paramount
Many people are opting for banks to keep their funds because of the security the bank offers. How are you guaranteed security for your funds?
A bank insured by insurance corporations offers its clients protection from liabilities, which is what an individual should look for when shopping for a new bank. Always register with a bank that is protected, thus keeping your funds safe and secure.
Ease of deposit
When finding a bank to cater to your needs, ensure you are thorough with your research. Apart from service fees, find out how easy it is to deposit checks and cash with the bank.
Even with the bank having a physical location near you, consider the chance you cannot make physical deposits. What then? Does the bank have a home or mobile deposit services that are convenient for making deposits?
If you often make deposits considering the ease of deposit is paramount.
Minimum balance requirements
Every bank has its requirements regarding the least amount of money you can have in the account. With some accounts, you have to maintain this balance before saving.
Before registering with the bank, ensure you are financially comfortable with this balance requirement.
Online bank features
How regularly do you transfer funds or transact with your bank? Does your bank have features that facilitate quick and easy transactions?
Mobile banking is a new feature that many banks incorporate into the system, allowing clients to conduct transactions virtually. If mobile banking is important to you, find a bank with online features that enable you to transact virtually at your convenience.
Quality of customer service matters
Staying on hold for hours or dealing with an unhelpful representative is one of the most frustrating things to add to your reason for calling the bank.
Thus, it is crucial to find out which banks are known for their excellent customer service. When you have a problem or question, it would be much more convenient to have a helpful team catering to your inquiries.
Do your homework on the bank's reputation and how they relate to their clients. Is their customer care service satisfactory to your needs?
Choosing the best bank for your needs could turning point that eliminates the hassle of banking because, ultimately, it all comes down to who you entrust with your money.
In addition, the right bank could be a step in the direction of financial responsibility. Using this as a guide, you can learn all the basics for finding a bank that is compatible with your needs.