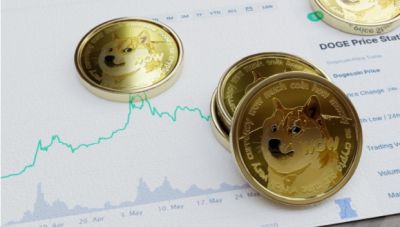 The meteoric rise of Dogecoin earlier this year took everyone by surprise.
Over the course of just a few months, this cryptocurrency went from being a joke to being a serious contender in the world of crypto, with increases in value that are beyond belief.
If you want to get in on the action and start buying and selling Dogecoin, what are you to do?
Where can you buy this meme-inspired currency?
In this guide, we'll look at where you can buy and sell this crypto.
Ready to get started? Then read on!
Buying Dogecoin
To kick it off, let's look at where you can get your hands on some Dogecoin. The cryptocurrency wasn't as widely sold as other cryptos until it started its meteoric rise, but it's now available on a lot of different crypto exchanges.
Crypto exchanges are your best bet for buying Dogecoin. When you buy crypto on these marketplaces, the exchange matches you up with a seller and makes sure that everyone gets what they were promised.
There's a catch, of course. The exchange will charge a fee for the transaction. If you don't want to pay this fee, you have a few other options open to you.
You could use a Dogecoin ATM: these aren't as widespread as Bitcoin ATMs, but they work under the same principle. When you use a Dogecoin ATM, you'll exchange cash for a QR code that will transfer Dogecoins to your crypto wallet.
These machines typically charge quite hefty fees but you will also gain the benefit of anonymity, as you can pay for your crypto with cash.
Another option is to buy your Dogecoin directly from a seller, avoiding any fees. However, we wouldn't recommend this: there's a not-insignificant chance that the person selling will scam you, taking your money and never giving you your crypto.
Selling Dogecoin
When selling Dogecoin, you have numerous options open to you. However, we'd recommend that you stick to a crypto exchange when selling your crypto. This will ensure you get the money that you're owed, even if the exchange charges you a small fee.
You could sell it directly, but as crypto is anonymous, the person could take your crypto and not pay you what they owe you. There'd be no recourse for you to take, either.
As for when you should sell your Dogecoin? We're not able to offer investment advice, however, we'd recommend exercising caution. The bottom could drop out of the Dogecoin market at any time.
If you want to make gains, you should decide what these gains would look like and then sell as soon as you've reached them.
Now You Know How to Trade Dogecoin
We hope you've enjoyed this look at buying and selling cryptocurrency.
If you're keen to jump into the world of Dogecoin, be smart with your investments, and never invest money that you couldn't afford to lose. Investing is a risky business, and you need to remember this.
For more informative articles like this, check out the rest of our blog today!