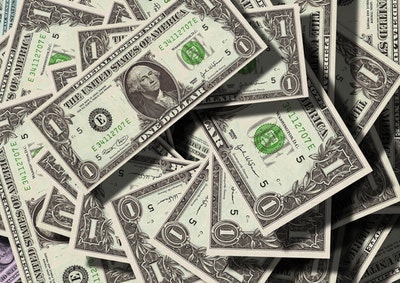 Are your finances feeling a little pear-shaped? Take a little time to give them some first aid with these quick and easy tips.
#1 Track your spending
Use a spreadsheet, a budget tracker, or an app to keep on top of your spending. Since we've all stopped carrying cash, it can be really easy for spending to run away from us.
Apps like Monzo are really handy to keep on top of things. If you enable push notifications, it'll give you a round-up of your spending each day and tell you the kinds of things you're spending the most on each week.
You can do this with a spreadsheet, but it takes a lot more effort. Once you've identified where you're spending, you can make a clever plan to start making savings.
#2 Boost your pension
How often do you think about your pension? It can be one of those things we only really think about when it's almost too late. It's never too early to make plans for retirement and a pension is a vital piece of this puzzle.
If you've ever contributed to a pension, check your statements to see what your current status is.
You might have many different pension pots if you've moved between jobs, so see if you can consolidate into one. If you're not sure, contact your provider. There are other ways to top up your pot, like stocks and shares, or other investment opportunities.
It's worth doing your research, but just make sure that you don't take high-risk options if it's money you can't afford to lose.
#3 Save on your bills
Many of us could stand to save on energy bills. You might have used the same company for years and years, but have you checked to see if you could get a better deal?
Price comparison websites are your friend here. Don't rule out green energy companies either, as they are often the cheapest option nowadays!
Some, like Bulb, will even pay you to make the switch, so it's well worth investigating.
#4 Go through your statements
Lots of us get our bank statements online now. But how many of us actually check them? If you find it easier, there's no harm in requesting paper statements.
Make a point of sitting down on a monthly basis to go through your statements. It's a good idea to look out for strange payments that you don't remember. But you can also comb through for any subscriptions or direct debits that you could cancel.
Many of us have old subscriptions that we are still paying for months down the line. Clean up your account and you'll feel a little lighter, but your wallet will be a bit heavier!
#5 Handle your business accounts
If you're a freelancer or self-employed, you'll know all about invoicing and tax returns. They can both be a bit of a nightmare and very time-consuming.
The thing is though, keeping on top of your accounts as you go is vital. It'll make it much easier to cope when it's time to submit your taxes.
Many self-employed people use accounting software to streamline this process. It certainly beats an excel spreadsheet!
What are you doing to sort out your finances?