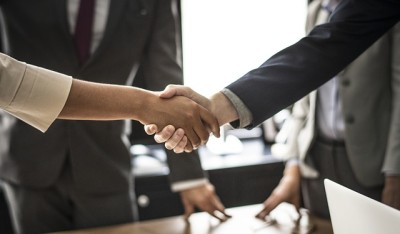 You have worked so hard developing your business idea and building it up from scratch. You are determined to make a success of it, so what can you do to ensure that it remains current, relevant and competitive?
Well, today we are sharing with you 3 ways to ensure that your business doesn't fall behind, so tick these boxes to stay on top.
#1 Look after your team
You will want your team to be the best team that they can possibly be. You need them to be at the top of their game in order to deliver the service that you want them to and to remain competitive with others in your industry. As such, it is important that you look after them.
You will want to recruit well and then train effectively and consistently. This will equip them with the skills that they need and make them feel confident in their roles. After any and all training, ensure that you are coaching to improve any skills and offer on the ground support.
You will need to offer competitive salaries and benefits packages and it is worth putting reward schemes in place. These can be very motivating, and they also demonstrate to your team that you value their efforts.
Show them that they matter to you and your business by seeking to find ways to praise and thank them regularly. All of these efforts should see you holding onto your staff, and experienced happy staff delivers the very best work.
#2 Value your customers
Your business rests upon your customers, so value them and look after them well. Communicate with your customers consistently, so that they feel involved and to engender loyalty to you and your brand.
Thank them for their custom and seek customer feedback regularly. You could send out customer satisfaction surveys or outsource this task, as well as asking them face to face. Be sure to act on any feedback as it will no doubt improve your business offering making you more competitive and it will also indicate to your customers that you have taken their comments on board.
#3 Stay on top of current trends
This one can be difficult to do as things move so quickly. We would suggest that in this area, you prioritise those areas that are key to your business and then put plans in place to stay on top.
For example, you might want to outsource and work with experts to ensure that you have all bases covered without having to worry about them. You could keep ahead of your competitors by ensuring that you have the right technology in place for your business, perhaps look into specialist companies such as https://www.redkeysolutions.com/ to help you here.
Or perhaps you need to understand the latest product trends in your industry? If this is absolutely key, then you will need to invest in the right staff to deliver this for you and potentially factor in time and travel costs for them to explore everything that is out there at the moment.
Social media and the internet can bring current and upcoming trends to you within seconds, to ensure that you have your ear to the ground across your main social media platforms and share content reg
ularly to demonstrate that you are keeping abreast of the latest crazes.
What are you doing to make sure your business doesn't fall behind?