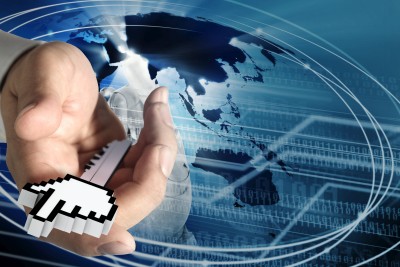 Fintech scripts are one of the best solutions to integrate the idea of any product in business in a simple and easy manner.
Very often businessmen find it highly tough to begin a technology business without choosing to go on a ride first
#1 Blockchain in Fintech crowdfunding clone script
Crowdfunding is an idea which permits businessmen to reveal their idea in the starting phase to the investors to fund their project.
Though the concept has been doing rounds, after the launch of blockchain, a crowdfunding platform on the blockchain is the most sought after thing for businessmen.
The reason behind is the transparency and simplicity of use the technique provides. Blockchain in fintech opens the possibility of permitting people all over the world to pay in cryptocurrency. You can use the blockchain in Fintech clone script to create a crowdfunding platform.
#2 How to make money by blockchain crowdfunding fintech script?
When you use a blockchain crowdfunding Fintech script, you can monetize via a crowdfunding medium. There are a plethora of channels by which you can earn. Investors also known as backers when think of investing in an idea would require to purchase the cryptocurrency which is linked to the platform.
And its price is determined by the site owner against every fiat currency or random cryptocurrency. As people buy the cryptocurrency, its demand rises, thereby driving the value of the currency higher!
And, if someone wants to sell the native cryptocurrency to get fiat currency, you can charge a tiny withdrawal fee.
#3 Money Transfer Script
Monetary emergencies can occur at any time. Sending money immediately happens anywhere and could be a painful experience, considering the heavy exchange fee and currency value difference across the border.
Money transfer script permits you to commence a money transfer service accessible all over the world and the transactions are possible in seconds.
#4 How can you earn money via money transfer script?
The person who needs to transfer the money should buy the cryptocurrency through fiat money. After the money is converted to cryptocurrency, you can send it to a recipient who will convert it to their currency and use it.
By transferring money to both the parties, you can actually earn with a transaction fee and exchange fee service.
#5 P2P Cryptocurrency exchange
A common business idea without any takers is the cryptocurrency exchange. Today, the exchanges are shutting doors to new users who want to trade on their site because of the limitation of users.
It leaves those people in a tough situation who want to invest in cryptocurrencies but don't have a platform. Use a cryptocurrency exchange script to start your own cryptocurrency exchange.
#6 How can you earn money via a cryptocurrency exchange script?
Every transaction will be performed on the exchange, right from trading to exchange of the currencies, to withdrawal and investment. You can charge a small fee for the service you are providing to your customers.
Use the ideas and fintech scripts to grow your business and develop a well-earning business strategy for you using cryptocurrency.