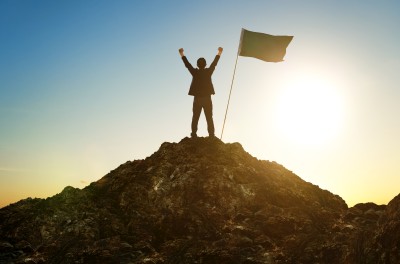 The increasing popularity of artificial intelligence AI and automation has become a matter of great concern for many people working in the US because they are suspicious about the future of work due to such technological movements.
Though many are of the view that robots and humans will work hand-in-hand but according to a report by Brooking Institution, 36 million jobs in America will actually be consumed by robots in the coming 10 years.
Kerry Brown, vice president of SAP workforce adoption, said at Sap Sapphire 2019 in a recent session in Orlando that nearly 40% employees in the US are greatly worried for the future of their jobs as they are becoming outdated.
Brown while quoting research from The 2020 Workplace, a book, further added that others are worried about the stagnation of their wages, lack of opportunities for improvement, and insufficient levels of employment in the future.
According to Brown, in the presence of AI, no job or industry can be said safe. AI can affect and replace jobs in all types of industries including aerospace, manufacturing, healthcare, automotive, finance, insurance, security, law, education, journalism, and even entertainment.
Brown further added that the worry about jobs being obsolete is not new. But to stop it from being completely finished the employees will have to take some strict steps. We will have to work more than our capabilities and track our future targets by thinking forward and preparing ourselves to be ready for our future.
Brown has drafted five ways that can help in your professional development as well as making future-proof your career so that you can work hard confidently.
Learning on the Fly
According to Brown, you will be flexible while you learn on the fly. You will have to learn more regardless of your working category, whether it is competent, novice, expert or professional. She further noted that you can use your experience as a way to learn skills and knowledge constantly as from outside the class you can get some information that can be most valuable for you.
Brown also said that you can grow and stretch by doing something in your workplace. She further recommended that it can be a simple project or task but each project should be approached as an opportunity to learn new skills instead of just completing it. The employees take every project as an opportunity to develop them to some extent if they work with a proactive approach.
Work with an open mind: Brown further said that people who are open to opportunities, change, understanding, and ideas are usually successful. If professionals keep them away from new experiences then they can never grow.
According to her, soft skills are equally valuable to the technical skills to be successful in technical jobs. So the professional should be open-minded to learn them. According to most of the HR professionals as well as various researches, jobs offered to qualified IT professionals have been withheld due to lack of soft skills in them.
Soft skills recommended by Brown may include problem-solving, critical thinking, communication, collaboration, and creativity, etc. According to her, the professionals should start using these tools if they want to be successful, as their demand will grow continuously.
Develop a Varied Network
Working professionals are easily and quickly developing connections with online networks like LinkedIn etc. an earlier. Some of the professionals search for jobs through social media platforms like Twitter, Facebook, and Instagram, etc. Brown said that it is very easy to develop a solid online network with not more than 150 connections including your business partners, friends along with others.
She further said that usually, you may have weak ties with the connections that recommend jobs on your behalf or provide you a job. So, while developing a professional network you should keep connections well rounded and diverse instead of getting involved with all of them. It will help you in leaving a good impression.
Be Crazy to Get Experiences
According to Brown, in your working life, you can make yourself better by taking every project as an opportunity to learn something new. She cautioned the professionals about the difference in competence and confidence as normally they tackle projects by having the self-assurance to their comfort level.
She further said that usually, experts underestimate the performance of the professionals so that they can learn something from every experience and remain in the game.
Jump ahead: Brown said that in your career path failures should be used as a springboard to reach a new place. Instead of allowing the failures to push you back you should learn from them by recognizing your faults.
She further recommends using your failures as a lesson that can provide you a long term benefit in making your career successful.
Rapid Essay Can Help You
Though the tips provided above can help you in making your career future-proof still if you are having some problem in writing or lack of money or time then you can contact Rapid Essay or rapidessay.com.
The volunteer work of this essay writing service can solve some of your problems as they are known to provide high-class essay writing services rapid and fast.
What are you doing to make your career future proof?