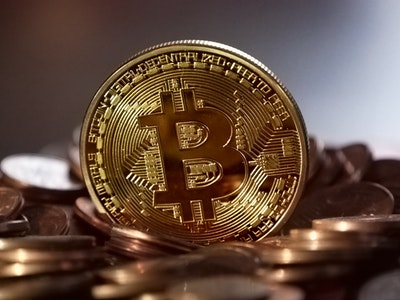 Banking is changing dramatically and is going to increasingly do so as a business. Here are six of the big changes currently underway.
#1 Queues Are A Thing Of The Past
If you are in your 30s, you likely know all about wasting countless hours in queues at the bank during your lunch break or on a Saturday morning, so that you can pay in a cheque or take out money.
Banks have been quick to act on opportunities to offer online – and now also mobile – banking. You can do everything online whether you want to apply for a mortgage, carry out a simple transaction or do something more complex.
YouGov carried out a recent study which showed that one-third of retail banking customers are not as happy with the bank's mobile app as they are with the online banking arrangement.
Within the next few years, this is sure to be a matter which high street banks will address, especially since so many people are using their phones to do their banking. 
Banks such as Simple in the US, as well as Smile in the UK, don't actually have physical branches (they do have partners with existing institutions so that the funds dealt with are entirely safe).
#2 You're All Done At A Tap
As long ago as 1977 Mobil provided customers with contactless cards for use at petrol stations, however, it was the Barclaycard in 2008 that became the first bank-related contactless card. Today over 32 million are used in the UK. By the time we got to 2011 contactless and mobile technology had merged and we saw the first appearance of apps which let people tap their phone against the terminal to make a payment.
Today over 32 million are used in the UK. By the time we got to 2011 contactless and mobile technology had merged and we saw the first appearance of apps which let people tap their phone against the terminal to make a payment.
Google Wallet, which allows people to store credit, debit, loyalty, and gift cards on their phone, has become the most popular worldwide. Several years ago London's buses made this payment system possible, – now you just need a quick tap of your card as you enter the bus and your fare is paid.
#3 A Look At Data Protection And Cybersecurity
The US-based Identity Theft Resource Center reported that within the US there were 400 data breaches in the first part of 2015, this puts 117,576,693 personal records in danger.
Of these breaches, 10% were within the banking sector, compared to the previous year this is an 85% increase. One of the most important areas of investment for banks is that of keeping financial information safe. Customers are also responsible for this.
'Phishing' scams, simple passwords and public computers are a few of the most common ways that we can lose money. Check out the guide by Which? online which outlines how to bank safely and points to the safest UK banks.
#4 Cryptos
Cryptocurrencies pose all sorts of threats and also pros for banking too. On one hand they could change how money is transferred and get rid of a lot of the fees and other costs of banking, while on the other they may also be a significant benefit.
The blockchain technology used in cryptocurrency has already sparked interest for banks, with JP Morgan recently taking a notable interest. Other industries have been interested in Bitcoin for a while and there are numerous e-commerce sites accepting it as well as many sportsbooks accepting bitcoin.
#5 Customer Service With A Difference
In the World Retail Banking Report for 2015 some areas of bad news for high street banks was highlighted: For two years running positive customer service experiences have decreased.
Generation-Y customers won't have the same tendency to be loyal to one bank the way their parents were. In general, customers are not as ready to believe the bank's advice regarding investment, mortgages and other secondary products, rather they carry out research for themselves.  
General customer service is no longer a necessity with online and mobile banking. In the event that a customer does need to contact their bank either in person or by phone or chat, they expect to receive a service which is personal and tailored to them.
Gartner, an IT research company, makes the suggestion that, in the future, gamification is going to be of more importance for customer service.
There will be a need for customers to feel digitally engaged by using mechanics which currently are used in video games, this will need to be merged with reality technology like head-mounted displays, gesture recognition and so forth.
#6 Challenges Which Are More Competitive And More Significant
Opening up competition to services which were previously only possible in-bank is one of the most significant changes to occur in the banking sector.
One example is TranserWise where you can save yourself the fee for an international money transfer which would normally be charged by your bank.
In the future, it will be of interest to see how banking will further evolve and which institutions will show themselves ready and willing to move with the needs of our modern society.
Alternatively, this issue shown by Capita ITPS is also a prominent one. The nature of such needs and how banking will be in ten, or even five, years from now is an intriguing thought.