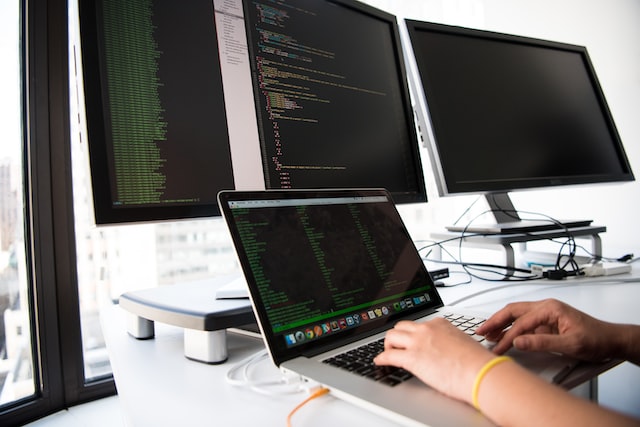 If you're like the majority of business owners, you realize how important a website is to your success.
But what do you need to know in order to create a website that will help your business grow? In this blog post, we will discuss the basics of creating a website for your business.
We'll cover everything from choosing the right domain name and hosting provider to designing an attractive and user-friendly layout.
So whether you're just starting out or you're looking to make some changes to your current website, read on for expert tips!
1. You Need Web Hosting and a Domain Name
Before you can even begin to create your website, you'll need to choose a domain name registration and web hosting, provider. Your website's address is its domain name (for instance, "example.com"). It's important to choose a domain name that is short, easy to remember, and relevant to your business.
Once you've chosen a domain name, you'll need to find a web hosting provider. This is the company that will host your website and makes it available to the world wide web. You can find affordable web hosting that meets your needs.
There are many different web hosting companies to pick from, so do your research first before choosing one.
2. Your Website Should Be Attractive and User-Friendly
Now that you have a domain name and web hosting, it's time to start building your website. The first step is to create an attractive and user-friendly layout. Keep in mind that first impressions are important, so you want to make sure your website looks professional and inviting.
Consider using a simple color scheme and easy-to-read fonts. For instance, using black and white with a few accent colors is often more professional than using a bright, bold color scheme.
Once you have the basic design of your website down, it's time to start filling it with content. And be sure to include high-quality images that reflect your brand.
3. Your Website Needs Useful and Relevant Content
Once you have a beautiful website, it's time to start filling it with content. But not just any content – your website needs useful, relevant, and engaging content. This is what will keep visitors to your website coming back.
What sort of content ought you to include then? Well, that depends on your business and your goals for your website. But some general tips include writing blog posts that are relevant to your industry, creating helpful resources such as e-books or guides, and including testimonials from happy customers.
For example, if you're a real estate agent, your website might include blog posts about buying or selling a home, an e-book about the home-buying process, and testimonials from past clients.
4. Don't Forget About SEO
Once you have high-quality content on your website, you need to make sure people can actually find it. Search engine optimization (SEO) can help with this. SEO is the process of optimizing your website for the search engines so that your site appears as high as possible in the search results.
You want your website to be one of the first results people see when they search for keywords related to your business. There are many different factors that go into SEO, but some simple tips include using relevant keywords in your content, optimizing your website's title and meta tags, and building backlinks to your site.
Additionally, consider using Google AdWords or other paid advertising to get your website in front of potential customers. For instance, you can use Google AdWords to create ads that appear when people search for keywords related to your business.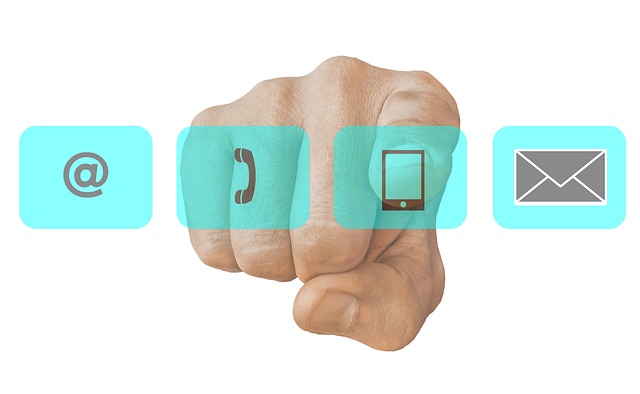 5. Include a Contact Section Above the Fold
Additionally, you should not forget to include a contact section on your website. This should be prominently displayed "above the fold" – meaning that visitors should see it without having to scroll down.
Your contact information should include your email address, phone number, and mailing address (if applicable). You might also want to include a contact form so that people can easily get in touch with you.
Additionally, you should make it easy for people to find your contact information by including it in the header or footer of your website.
6. Keep Your Pages Separate and Your Navigation Simple
Finally, you should keep your pages separate and your navigation simple. Each page on your website should have a unique title and focus. For instance, your home page might be focused on introducing your business, while your About page tells visitors more about who you are and what you do.
And each page should be easily accessible from your website's navigation. Creating simple, easy-to-use navigation will help ensure that visitors can find what they're looking for on your site. You can do this by including a menu in the header or footer of your website and by using clear, descriptive titles for each page.
You can also use drop-down menus to help organize your website's content. Furthermore, you should use breadcrumbs on your website. Breadcrumbs are links that show the visitor their current location on your website.
For instance, if a visitor is on your About page, the breadcrumb might say "Home > About." Using breadcrumbs can help visitors navigate your website more easily and can also help improve your website's SEO.
7. Make Sure Your Website Is Secure
Lastly, it's important to make sure your website is secure. This means adding an SSL certificate to your site. SSL stands for Secure Sockets Layer, and it's a security protocol that helps protect data being transmitted between your website and visitors' web browsers.
When you have an SSL certificate, it encrypts the data being sent between your website and visitors' browsers, making it more difficult for hackers to intercept and steal the data. Additionally, an SSL certificate helps build trust with your visitors by showing them that you're serious about security.
Creating a website for your business doesn't have to be complicated or expensive. Just follow these basic tips and you'll be well on your way to creating a professional, user-friendly website that will help you achieve your business goals. Good luck!