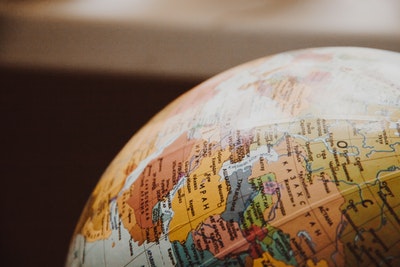 One of the most exciting aspects of starting a business in the modern world is that the possibilities are limitless. You can get a project underway in your bedroom for next to no money, and begin generating revenue.
Once you've gained some traction, there's no limit to how far you can go: you might have begun your venture with your local area in mind, but eventually, you can begin looking cross-country.
And then, finally, you can look internationally. If you think it might be time to move into overseas territories, take a read below, where we outline some tried and tested tips for finding online success in foreign lands.
Is There A Need?
Before you can begin making money overseas, you'll first need to figure out if it's even possible. Just because your company worked well in your home country, there are no guarantees that things will go quite as smoothly elsewhere.
During the development stage, you'll need to figure out if there are any other companies offering the same as you in that location, and, if so, if there's a way you can differentiate yourself and take some of the market shares.
This process will be invaluable — there's nothing worse than putting effort into making something happen, only to find out that it's not needed.
Understanding the Customer
If you're established that there is a gap in the market that you can fill, then the next step will be to figure out your customer.
You'll have a sense of the type of person who will use your business in your home country, but it'll likely be different in the new country for one simple reason: the type of person who fits your usual 'buyer persona' might not exist overseas, which will have its own culture and types of people.
As such, you'll need to conduct market research all over again. Once you've established who you're trying to target, you can move on to your promotional items and the other aspects of a company launch.
Logistical Matters
It has never been easier to begin selling overseas, but that doesn't mean that it's easy. There will be logistical challenges that you need to overcome if you're going to have a smooth, well-functioning company.
You'll need to first figure out the payment process, so you can be paid from people in a different country without incurring high fees. You'll also want to work with a company that offers global freight shipping services, so you can have the peace of mind that your packages will reach their destinations.
As well as logistics, you'll want to ensure that you're legally sound, too. There are plenty of trade agreements in place that make cross-border trading possible, but there may be some rules and paperwork you need to complete first.
Work with Locals
Finally, it's advisable that you work with a few employees and companies who are local to the area in which you want to sell. They'll have an in-depth insiders knowledge that'll prove invaluable when you're getting set up.