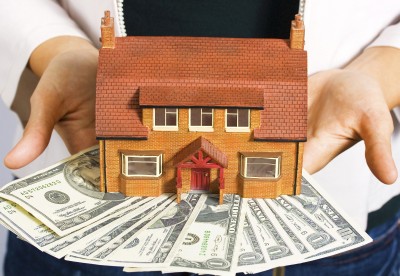 This article was originally published on followtheyellowbrickhome.com on 8/29/19.
As we age, we often form different opinions about our investments. However, far too often we forget to examine our biggest investment … our home. Home equity, i.e. the current value of your home minus the amount of money that you still owe on it, is an investment vessel that can and should be looked at with different eyes as we age.
A recent study revealed that homeowners ages 62 and older are not only eligible for reverse mortgages, but they have an estimated $6.6 Trillion in home equity. The latter figure represents the real opportunities that exist if you want to leverage your home equity to create a holistic approach to your investments.
Through a strategic approach and the lessons that are taught to us throughout life, your views on home equity can evolve as you age.
Consolidating Home Equity For Reinvestment
According to Experian's State of Credit Report, the average amount of non-mortgage debt per household within the United States was $24,706 in 2017.
Fast forward to 2019 and you will discover that home equity interest rates have reached near historic lows. Instead of carrying high-interest debt, you can choose to consolidate home equity for reinvestment purposes with a home equity loan, Home Equity Line of Credit (HELOC), or Figure Home Equity Line.
One of the reasons that you should consider Figure Home Equity Line is that approved customers will receive funds in as few as five days. Customers can also take additional draws on their loan, complete the entire application process online, and receive a fixed rate with a lump sum payout.
The latter payout can then be used to make additional investments.
What Investments Can You Make With Home Equity?
As we age, we often look at investment risks with a new set of eyes. We want our investments to provide a sustainable lifestyle, especially during our golden years. With this in mind, home equity can be a great way to diversify your portfolio by taking calculated risks.
From investing in dividend-paying stocks to paying for educational expenses for your loved ones to making monetary driven home improvements, there are countless ways that you can use home equity to make additional investments.
Stock market investing. — Investing in the stock market is without guarantees; however, if you are planning on using your home's equity to invest, then you should look for low risk, high dividend stocks. By targeting low risk, high dividend stocks, you can better predict your potential risks, and thus maximize your results. Remember that the latter type of stocks are typically long term investments, which means that you need to plan ahead before you embark on this investment strategy.
Business start-up. — Using your home's equity to help fund a business that you believe in can have numerous rewards. With this in mind, you should carefully research the proposed business before you invest. Review the risks, analyze the potential for returns, and determine if you believe in the business.
Home improvements. — Home equity loans and HELOCs can be used to make ROI enhancing home improvements. By remodeling your home, you can add value, increase its curb appeal, and ensure that it is ready to be sold for the maximum ROI. You might choose to create a rental suite that can be listed on vacation rental sites, such as Airbnb or Vrbo. The latter tactic is a great way to take a calculated investment risk that can generate true returns in a short period of time. As an added bonus, a rental suite can easily turn into space you need when your loved ones come to visit.
Investing in another property. — One of the most popular investment tactics is to use home equity to invest in other real estate properties. Investing in another property can help you to generate passive income. For example, you might invest in a rental property that will generate income on a monthly basis. Conversely, you could choose to invest in a vacation home or a property that will be quickly flipped in a seller's market. Be sure to understand both the local and national real estate market before you invest in another property.
The above investment ideas should be used as a starting point for the way you look at home equity through new eyes.
After all, only you can determine the best course of action for your home and your chosen investment strategies. In this vein, you might decide that home equity is a great way to consolidate debt as you age.
Using Home Equity To Consolidate Debt As You Age
You can use a home equity loan or HELOC to consolidate debt as you age. Whether you have just entered your golden years, or are still planning for retirement, home equity debt consolidation offers numerous advantages. These advantages include:
Simplified payments. — Instead of multiple payments, you will combine all of your debt into one single payment that is due each month.
A set timeline. — Debt consolidation gives you a set timeline. You will know the repayment terms and the exact date that the loan should be repaid in full.
A lower interest rate. — Did you know that home equity loans and HELOCs typically have lower interest rates than many major credit cards? Your specific loan rate will depend on many factors, including your credit score. However, in April 2019 the latest reports should that the average variable credit card interest rate was 17.87 percent, while the average home equity loan was 5.9 percent and 6.75 percent for a $30,000 HELOC.
Save money. — The main driver behind debt consolidation is saving money. In fact, consolidating debt can not only help you to pay off your debt faster but in many cases, it can reduce your monthly payments so that you save even more. You can use a home equity debt consolidation calculator to better determine how much you can save.
As seen through the above benefits, home equity debt consolidation can be a great tactic that homeowners ages 50 and older can use to improve their lifestyle, save for retirement, and free-up the funds needed to make other investments.
The Bottom Line: Your Views On Home Equity Should Change As You Age
Through careful consideration, you can and should allow your views on home equity to change as you age. A strategic approach will allow you to use home equity as an investment tool.
To discover how you can better leverage the power of your home equity to consolidate debt, diversify your investment portfolio, manage risk, and unlock new possibilities, contact Figure today.