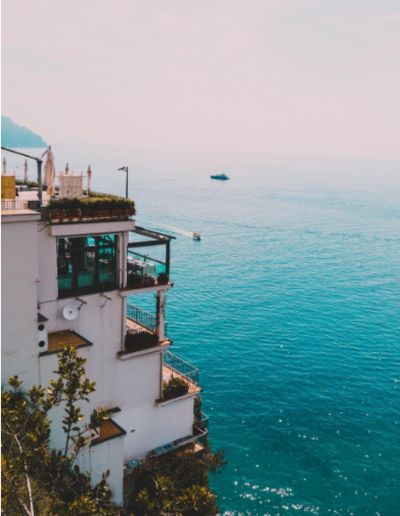 Buying your property is always a joyful event. But before making a final choice, you need to study all the pros and cons of each option.
First of all, you need to decide where you want to live: in an apartment or your own private house. In both cases, there are arguments for and against.
In this article, we will analyze what is better to choose – a house or an apartment, and also tell you what nuances you should pay attention to when buying.
After you read the article you can look at Myrtle Beach real estate deals.
Accommodation in an apartment
A private apartment in a modern multistory building located in a good area with developed infrastructure is not the most romantic, but it is the most affordable and practical option.
However, despite the widespread popularity of apartments, even this type of real estate has its characteristics.
Advantages
Developed infrastructure. Apartment buildings are usually built in residential areas, where their infrastructure has already developed, or in new ones, where kindergartens, schools, and shops are being built simultaneously with the high-rise building itself. There are practically no residential complexes that would stand on a vacant lot – which means that in any case, the chosen area will be quite convenient for living.
Transport accessibility. Usually, even in residential areas on the outskirts of the city, a sufficient number of buses are provided. And if not – additional routes are usually laid to the place of construction of a new residential complex.
Low maintenance cost. It is much more profitable to maintain an apartment than a private house – you pay only for utilities, and the management company is engaged in current repairs.
Disadvantages
Limited space. Not every family can afford a huge living space, so most often you have to be content with standard two-and three-pieces. It is good if they have a balcony or a storage room because otherwise the issue of storing sports equipment, tires and any other things that take up a lot of space and are not used every day becomes a problem.
High noise level. Neighbors who are doing repairs, the hum on the street are integral attributes of life in a high-rise building. In private homes, especially in the suburbs, there are almost no unnecessary sounds.
Bad ecology. This is especially true in areas where there are production facilities, but even in ordinary sleeping areas, the air often suffers due to the high traffic of cars.
Accommodation in a private house
Many people dream of owning their own house in a quiet green area, but not everyone has any idea what problems you can face when buying such a property. However, it also has a lot of advantages!
Advantages
More space for living. With the money that you will have to pay for a standard apartment in a high-rise building, you can build a large two-story house. True, you will have to invest a lot of effort in it, but there is enough space for even the largest family.
Excellent ecology. Individual houses are usually built in suburban cottage settlements, less often in the urban private sector. In any case, there will be fewer people and cars in such areas, which means cleaner air and more greenery.
Availability of a land plot. Even in the city, private houses usually have their piece of land attached to them, which can be used at their discretion – for example, to equip a garage to solve parking problems, build a bathhouse or plant any crops.
Disadvantages
Poor infrastructure. Even in the urban private sector, there are usually fewer shops and enterprises that provide services to the population than in modern residential complexes. There is nothing to say about the suburbs or small settlements – residents of settlements often have to go shopping in the city.
Self-service. Cleaning and beautification of the territory adjacent to the house completely fall on the shoulders of residents, which means that you will have to spend more time and effort on housing maintenance.
Conclusions
It is impossible to say unequivocally which is better – a house or an apartment: each option has pros and cons. Therefore, we advise you to choose real estate, focusing on your own needs.
For those who care about infrastructure, transport accessibility, and security, as well as the support of the management company and, if necessary, the state, an apartment in a high-rise building is more suitable.
And lovers of nature, silence, and large spaces will appreciate the advantages of a private house. Good luck in choosing!