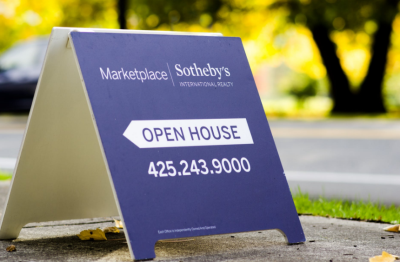 Real estate agents are always in a unique position because they need to make a sale but at the same time, they also need to help clients find good deals. These two things aren't always easy to bring together.
This is why, as a buyer or a seller, you should know how to deal with real estate professionals. A good one will be very helpful and will assist you in buying or selling a property.
A bad one will make the process even more difficult and stressful than it already is.
By knowing the limitations these professionals have, you can be better equipped in buying a home. To help you with this, here are a few of the things that you can expect that your agent won't tell you but you should know when buying or selling a house:
#1 Commissions are Always Negotiable
Those who are selling their properties should take note of this. As both you and your agent will benefit from successfully selling your property, you should negotiate their commissions before signing a contract. Always keep a record of your deal in case your sold stc is terminated.
Why would they even agree to such a deal, you might be wondering? Sometimes, buyers are just a few thousand dollars below your selling price. They will most likely tell you about this on their offer. And sometimes, this can already be the best offer you'll get for your property.
So instead of turning down the offer, you can just adjust the price a little. To minimize your losses, you can negotiate with your agent if they can take a cut on their commissions. You can then meet them halfway to successfully sell your property.
So in case, your buyer is just $6,000 short, you can take $3,000 cuts from your profits and commissions instead. By doing so, you can already get the property out of your hands. And with a sale pushing through, your agent will still make money out of it. It's already a good deal for them in most cases, so there's a good chance that they'll agree with your proposition.
#2 The Great Deal You Got Might Not Translate to Another One When You Sell
So a property you're eyeing is being sold at a bargain. You most likely think that you'll get a good deal out of it if you'll be able to sell it at a higher price later on, but this might not always be the case.
As the sales data of properties in Canada are now available online, your buyers can just easily pull out this information by the time you sell. With this information, they might also want to get the property at the same price as you. That would be the best deal for them but a bad one for you, especially if you've already improved the property to increase its value.
#3 You Might Be Better Off Renting at the Moment
Sometimes, even those cash-strapped folks already want to get in on the real estate game even if they can't afford a good house just yet. This isn't too surprising as a lot of people think that owning a property is always a better choice when it comes to housing. It isn't the case, though, but your agent won't tell you that it might be a better idea for you to just opt for a rental.
Why? Because they need to make a sale. So even if you'll be stuck with less-than-stellar properties with your limited budget, some agents might still push you to make a purchase. The closing means they get a commission, so they might not really care if you end up in a bad financial situation after your purchase.
This list isn't made to dissuade you from hiring a real estate agent, though. On the contrary, these points highlight the importance of working with a good agent that will take care of you. There are tons of reliable real estate professionals out there, you just need to find them.
Are you considering the idea of buying a house through a real estate agent?