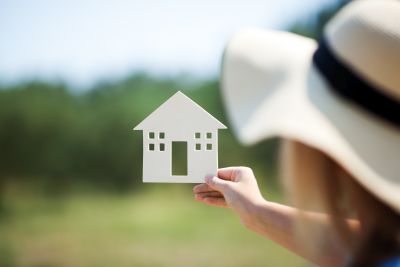 Buying a home is always a very important decision because it's such a major purchase. As you commence your search you'll come across all types of homes and different terms. Many people these days are opting for mobile homes, but often there is some confusion between mobile homes and similar terms such as modular homes, manufactured homes, kit homes, and site-built homes.
When it comes to mobile homes versus modular homes there's a good chance you'll be wondering which one would suit your needs the best, so in this post, we'll take a look at 6 benefits mobile homes have over modular homes.
For more information on the mobile home industry, be sure to go online and check out some top sites on the subject, such as Lee Kort and others.
#1 – Mobile Homes Are Far More Modern
Mobile homes are one of the most sought after alternative housing options on the market today, and with this massive increase in popularity, builders of mobile homes have really raised their standards when it comes to building quality, innovations, and ensuring that mobile homes meet the needs of modern-day life.
Modular homes, which are put together in factory conditions, are often built off plans that have been around for many years. These homes are designed to be put together quickly one after the other, so they often don't vary that much in the design, and modern advancements haven't been implemented at the same level they have been with mobile homes.
#2 – Building Codes Come Into Play
Local building codes need to be followed when putting together a modular home and placing it on a lot. This can lead to restrictions on what you can do with a modular home and where it can be located.
Mobile homes, on the other hand, because they are initially designed to be mobile, don't fall under such stringent regulations, so there's more freedom living in a mobile home.
#3 – Mobile Homes Are Usually Less Expensive
It's not always going to be the case, but on average buyers will pay less for the purchase of a mobile home as compared to the general prices of modular homes. It's these savings that have been driving up the immense popularity of mobile homes in recent years.
People are tired of paying top dollar for somewhere to live, and mobile homes are providing a cost-effective solution.
#4 – Mobile Homes Are Mobile
Once a modular home has been built, it's fixed to a foundation on-site and cannot be moved. It's the exact opposite of a genuine mobile home. While you can end up putting a mobile home on a fixed foundation if you desire, these homes are designed to be mobile, hence the name.
If you're living in a mobile home park in one area and then decide you want to relocate to another city or state, you can move your mobile home from one place to another.
Maybe you had a job offer and that's why you want to relocate. Or perhaps you just need a change of scenery. You have this option when you own a mobile home, but not with a modular home.
#5 – Live In a Community of Like-Minded People
One of the major drawcards to the mobile home lifestyle is being a part of a greater community of people who share similar lifestyles and values as you do. Mobile home parks really exude this sought after community spirit, and the modern-day park boasts loads of amenities as well.
You can easily make new friends, improve your social life, have more time and money freedom, feel safe and secure within the park and just generally have a better quality of life.
#6 – Mobile Homes Are More Low Maintenance
Overall, mobile homes are usually a little smaller than modular homes. Not always, but on average. The plus to this is they are easier and faster to clean and have been designed in such a way as to be very low maintenance.
Many people are choosing to downsize and simplify their lives to both save money and time, so with mobile homes being a breeze to look after compared to modular homes and traditional housing, it's yet one more key benefit to consider when deciding on the type of home your should buy.