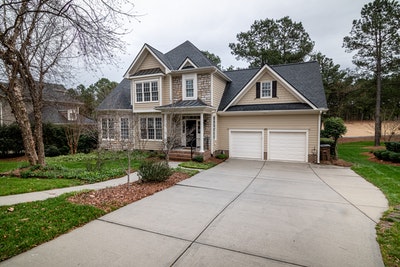 With interest rates so low, a person could want to know how much their house is worth. They might consider refinancing or choose to upgrade if the price is right. Other individuals are looking to buy a home and want a better idea of how much they might pay for a house in their area.
Regardless of why a person is taking this step, they need to understand a home is only worth what others will pay for it.
The market plays a role in a home's value, and many professionals will provide a valuation. However, men and women discover there are several ways they can get this information. A person might wish to do this to get a better understanding of their financial health. In fact, 73 percent of Americans like having this information.
The following serve as five ways to get Home Valuations today.
1. Online Valuation Tools
Visit the internet and you will find countless home value estimators. Almost a quarter of American homeowners have used one of these tools to learn their home's value. Automated valuation models or AVM tools remain common and appear on popular real estate sites such as Redfin and Zillow. How much help are they? Do they provide an accurate estimate of a home's worth? This question remains on the minds of many homeowners.
AVM tools rely on ownership deeds, tax assessments, and property transfer public records to determine the value of a home. They combine the information from these records with mathematical modeling and recent sales and listing prices from the neighborhood or general area.
Homeowners need to understand the AVMs found on these real estate sites return a value for every property. This holds even when the data for a property is minimal, which means they aren't overly accurate. They benefit individuals in marketing and lead generation, but homeowners might find they need to turn elsewhere to get a better idea of the value of their property.
Lenders and real estate professionals also use AVMs to calculate a property's value. They use a confidence score to determine how accurate the provider thinks the listed value is for a property. If the confidence score comes in at 90 percent, the tool provider believes the listed value is within 10 percent of the market value.
However, every AVM establishes its own method for determining the confidence score. For this reason, a homeowner will do best to speak to a local real estate expert to learn more about the online valuation they got.
2. Comparative Market Analysis
Another option involves getting a comparative market analysis with the help of a local real estate agent. While a CMA doesn't provide as much detail as a professional appraisal, it helps in determining a listing price for a property.
An agent evaluates not only the home but the current market to come up with an estimated value. Many agents provide a CMA for free or a low fee as they wish to get the listing if the property owner sells.
3. The FHFA House Price Index Calculator
Individuals in need of a quick estimate of their home's worth or a confirmation of what an AVM provided them can turn to the Federal Housing Finance Agency's house HPI or house price index calculator. This tool uses a more scientific approach when calculating a home's value.
When calculating this value, the HPI calculator tracks the home's change in value each time the residence is sold. It then looks to the given market to learn how values fluctuate over time.
People find this calculator to be of great help when they want to see the appreciation of their home. However, there are drawbacks associated with this method. It only works for conforming home mortgages and the tool fails to adjust for inflation or the seasons. Nevertheless, men and women with a conventional, conforming loan find this calculator to be of great help.
4. Use a Professional Appraiser
When a person applies for a mortgage, the lender requires a home appraisal to ensure they can recoup the amount they are lending if the home goes into foreclosure.
However, property owners can bring in an appraiser any time they want to know how much the home is worth. In fact, 25 percent of homeowners use this method when determining the value of their property.
An appraiser takes into consideration the market, the characteristics of the home and property, and comparable properties. They then combine this information to determine an opinion on the home's value and provide this information to the owner in a report.
5. Comparable Properties
AVMs and appraisals both look at comparable properties when determining the value of a home. They take recent sales data of these properties to see what a home may be valued at. In fact, more than half of American homeowners use this method.
However, homeowners must ensure the properties they are comparing to are similar homes. They need to ask themselves if a potential buyer would consider those homes if their house wasn't for sale.
The homes need to be of a similar size and condition with upgrades that are close. Location plays a role as well. Look through MLS listings to find homes in the same neighborhood that are similar to yours.
A minimum of three comparable homes is needed to get a better estimate of your home's value. Next, add or subtract money for the differences seen in your home compared to the comps. This provides a rough estimate of the home's value.
Every person needs to know the value of their home. This provides a better picture of your current financial situation. Furthermore, it tells a person what they can afford, whether a home is priced reasonably, or how much to price their home when listing it.
This valuation also becomes of great help when shopping for insurance, a home equity line of credit, or a refinance. Use these tools today to learn the value of your residence. Many homeowners who do so are pleasantly surprised to find out how much it is worth.